Thousands of knives taken off streets during week-long crackdown
Police forces across England and Wales have taken just under 10,000 knives off the streets and arrested more than 2,000 people as part of a week-long coordinated effort to tackle violent crime.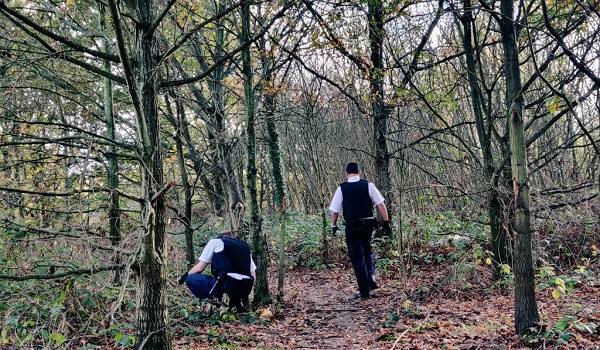 Forces across the country united in action to tackle knife crime last week as part of Operation Sceptre, a period of intensified action to take weapons off the street, arrest habitual knife carriers, educate young people about the risks of carrying a knife and signpost them to the relevant support services.
Between November 9 and 15, officers arrested 2,005 people, with more than 500 of those arrests relating specifically to knife crime.
Forces also worked alongside British Transport Police (BTP) deploying knife arches and drug detection dogs to deter and apprehend offenders in and around transport hubs. Other tactics included conducting weapons sweeps, utilising stop and search powers and working with retailers to prevent the sale of knives.
In efforts to dismantle drug-supply, a significant driver of wider violent crime, officers used automatic numberplate recognition technology to target individuals carrying and supplying drugs on the roads.
Just under 10,000 knives were handed in through knife surrender schemes across the country. In addition, police seized 723 knives as a result of other operational activity.
Nationally, police also partnered with Border Force to monitor attempts to import illegal knives and other offensive weapons into the country. During the course of the week there were more than 1,000 referrals relating to individuals attempting to import prohibited weapons.
Commander Jane Connors, the Metropolitan Police Service lead on violence, said: "The results we have seen from just one week alone are staggering, and clearly shows our officers are relentlessly doing all they can to reduce knife crime and violence in the capital. The proactivity and range of tactics used has meant that 187 knives have been removed from the streets – the stark reality is that these could have been used to seriously injure or kill someone's son or daughter."
National Police Chiefs' Council lead for knife crime, Deputy Assistant Commissioner Graham McNulty, said: "The harm caused to families and communities through the tragic loss of life relating to knife crime is devastating and that is why focusing on this issue remains a top priority for policing.
"Despite the challenges and the extra demand placed on the service as a result of the ongoing pandemic, the sheer number of arrests and seizures made across England and Wales as part of Operation Sceptre last week sends a clear message that we will not tolerate knife crime.
"I am extremely proud of all the officers and staff, who have not only taken part in the operation, but continue to work tirelessly tackling knife crime and bringing violent offenders to justice every single day. I would also like to praise community members who have volunteered their own time to work with us and assist our endeavours to protect the public.
"Nationally, we will continue to explore every opportunity to tackle knife crime, working with the public, private and charity sector to keep all our communities safe."
Home Secretary Priti Patel said: "The impressive results from Operation Sceptre show that forces are fully committed to taking action against the senseless violence perpetrated by those who carry weapons.
"I am determined to give the police the powers and resources they need, including 20,000 additional officers, to pursue criminals and take knives off our streets."