Thousands of gay and bisexual men to receive automatic pardons
Scottish gay and bisexual men can now receive automatic pardons for convictions under abolished gross indecency laws.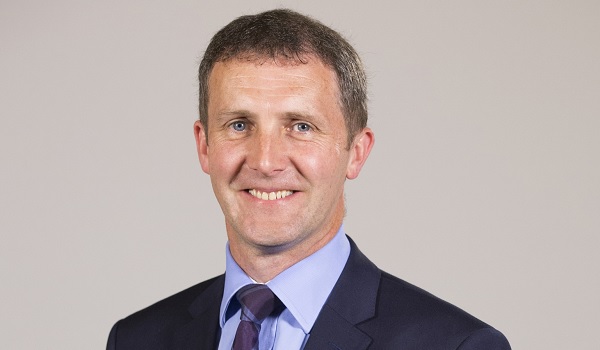 Legislation unanimously passed by the Scottish Parliament on Wednesday (June 6) will pardon men convicted of consensual sex with other men before it was decriminalised in 1981.
People will also be able to apply for their convictions for activity that is now legal to be removed from central criminal conviction records, with just 25 applications expected over the next five years.
First Minister Nicola Sturgeon issued an unequivocal apology to convicted gay and bisexual men last year, claiming the Bill would right "a historic wrong".
The change differs to similar laws introduced in England, Wales and Northern Ireland in 2016, as automatic pardons will be granted to people who are still alive.
Justice Minister Michael Matheson, who brought the legislation to the Scottish parliament, said: "This Bill can itself not right the massive injustice caused by laws that helped foster homophobia and hatred, criminalised acts between consenting adults, and stopped people from being themselves around their families, friends, neighbours and colleagues.
"But this legislation does send a clear message that these laws were unjust. The wrong has been committed by the state, not by the individuals – the wrong has been done to them."
Consensual sexual activity between two men aged over 21 was decriminalised in Scotland in 1981, 14 years later than in England and Wales.
In 2001, the age of consent was lowered to 16. Sex between women was never criminalised.
The Equality Network charity believes thousands of men were convicted under these laws and hundreds are still alive with convictions on their records.
The Historical Offences (Pardons and Disregards) Bill, introduced last November, will not apply to behaviour that is still illegal today.
The pardons it offers do not reverse convictions, and anyone with a conviction still needs to apply for a formal disregard.
Last January, around 49,000 men in the rest of the UK were given posthumous pardons for their convictions under now-abolished laws.
Tim Hopkins, director of the Equality Network, welcomed the "concrete recognition" of the harm done to people prosecuted under the old laws.
"But LGBTI (lesbian, gay, bisexual, transgender and intersex) people continue to face prejudice and hostility, and there is much more to do," he added.
"We look forward to continuing to work with the Scottish government, on the forthcoming reform of the Gender Recognition Act, and other work to address the homophobia, biphobia and transphobia, and to promote fairness for all."