Testing times for the ESN
How can public safety and other mission-critical users be sure they will get adequate service from future broadband networks and operators?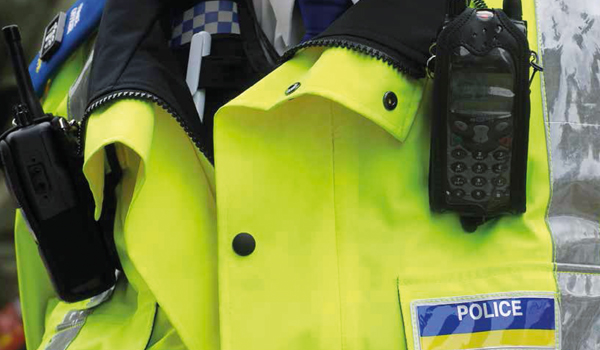 How can public safety and other mission-critical users be sure they will get adequate service from future broadband networks and operators?
With the emergency services in the UK and elsewhere moving their mission-critical voice and data communications to a 4G LTE (long-term evolution) broadband service provided by a commercial operator, international testing, engineering and consulting services company P3 Group has been analysing the capability of the networks of mobile phone operators around the world.
Its resulting White Paper – Testing ESN – highlights the testing strategies available to critical communications users to satisfy themselves of the coverage, reliability, quality of service and other key metrics of the new Emergency Services Network (ESN) service prior to adopting it.
P3 Group says it will be important to ensure that there will be "no degradation in the overall quality of service" that critical users rely on, adding: "Lives are at risk if emergency services communications fail."
It says acceptance of a mission-critical service such as the ESN as being fit for purpose is very different to that necessary for a normal commercial mobile network.
For example, says P3 Group, commercial services do not guarantee quality of service to all their users: "A public safety grade service has to be available and performing well – especially during a crisis or major incident, but in any case even during normal day-to-day operations. Dropped calls or network unavailability can literally cost lives, which is why public safety agencies have traditionally adopted a very rigorous approach to coverage, capacity and quality of service testing. That was true for the then newly-established Airwave service back in 2000 and remains just as vital for the ESN today, 16 years later."
The P3 Group White Paper warns that chief constables "have a legal duty of care to their staff" and could potentially even face "charges of 'corporate manslaughter' if they cannot adequately demonstrate having fully satisfied themselves that the new ESN network is at least as functional and safe as the existing Airwave service".
It highlights the recent National Audit Office (NAO) report – Upgrading emergency service communications: the Emergency Services Network – that expressed concerns about the risks associated with the ESN programme's approach to technical assurance and testing.
The promise of the ESN is that it will be 'at least as good as Airwave for voice and better for data'. Logically, says P3 Group, each police, fire and ambulance service in the UK will need to prove that as a fact beyond reasonable doubt before they accept the transition of 300,000 emergency services personnel onto the new service.
"Otherwise, there could potentially be very serious consequences if an injury or, even worse, a fatality were found to be directly attributable to gaps in or failure of the ESN network," it adds.
Traditionally, as is the case for the Airwave service today, public safety and other similar critical communications networks worldwide have been tailor-made, optimised and dedicated to the particular mission-critical user groups they serve, says the P3 Group White Paper.
It adds: "In a world first, the Government has elected to replace such a dedicated network and service with a service procured from a commercial mobile network operator.
"Thus the ESN will be provided by EE, utilising its 4G LTE national network to provide broadband voice and data services to all UK emergency services.
"Despite the contractual and service level requirements imposed on the selected contractors to provide and deliver the ESN, users are expecting that the almost ubiquitous geographic coverage, guaranteed capacity and other key features they have come to appreciate and expect from the Airwave Tetra (terrestrial trunked radio) service are in no way degraded by the transition to a 4G LTE network that is also, and primarily, designed to serve the greater number of commercial users it supports."
P3 Group says there will be differen