Terror attacks are 'generational struggle lasting up to 30 years'
Security Minister Ben Wallace is appealing for the public to return to a "mindset of the 1970s and 1980s" in a continuing threat of terrorist attacks.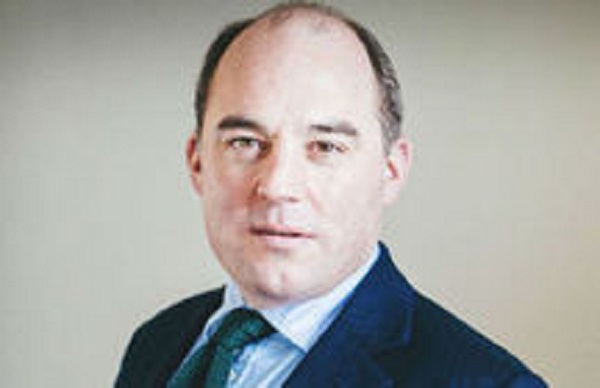 Security Minister Ben Wallace is appealing for the public to return to a "mindset of the 1970s and 1980s" in a continuing threat of terrorist attacks. Mr Wallace said that if people saw signs that those they knew were becoming radicalised, they should report it to the authorities – as they did when on the lookout for IRA bombing campaigns. His comments follow a warning from ex-MI5 head Lord Evans of Weardale that the current Islamist threat is a "generational struggle" that could last another 20 to 30 years. Mr Wallace said the speed with which people could move from being radicalised online to carrying out deadly attacks meant it was vital that the public stayed alert. "This is why the Government is very keen to make sure that this is not just about the intelligence services and the police. It has got to involve all of us," he told the BBC Radio 4 Today programme. "We have a really strong role to play in this, especially with that group of what we would call 'sudden violent extremists' – people who just may live next door that the police will not necessarily have time to get to," he said. "If we see something suspicious, if we are worried about things, we should raise the alarm. "We have got to get back to that stage which we had in my childhood where the IRA had bombing campaigns in the mainland. We looked out for things. We always asked ourselves 'Is that a suspicious thing?' and did something about it. "I think that is where we have to get to again, especially with people who could very, very quickly be radicalised and take lethal action." Meanwhile, Lord Evans – director-general of MI5 from 2007 to 2013 – said that the Westminster Bridge attack in March may have "energised" extremists in the same way as the 7/7 bombings in 2005 and had extended a "permanent state of preparedness" for law enforcement and intelligence agencies. There have been three terrorist attacks on British soil — in Manchester, London Bridge and Finsbury Park, north London — since the Westminster Bridge atrocity. UK police forces say that they have foiled another six in that period and are running about 500 investigations at a time. Lord Evans said: "I think this is genuinely a generational problem . . . we are going to be facing 20 to 30 years of terrorist threats. "We did see a huge upsurge in threat intelligence after July 7 [2005] and I suspect that there's the same sort of feeling after the Westminster Bridge attack — that a lot of people who thought 'I'd like to do this' suddenly decided 'Yep, if they can do it, then I can.' " Lord Evans said that Britain remained vulnerable to chemical attack and expressed surprise that the West had not seen an attack of the sort that has killed civilians in Iraq and Syria. Mark Rowley, assistant commissioner for counter-terrorism at the Metropolitan Police Service, said the number of plots was increasing at pace and had "extraordinary" diversity, from sophisticated plans directed by Isis to those who attacked alone.