Terror arrests reach record level
Britain's counter-terror lead has promised to make the UK "as hostile as possible" for extremists as the number of terror-related arrests rose by more than half to the highest level on record.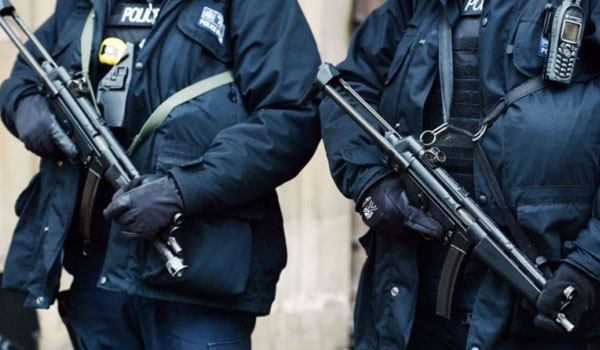 Britain's counter-terror lead has promised to make the UK "as hostile as possible" for extremists as the number of terror-related arrests rose by more than half to the highest level on record. A total of 379 people were detained by counter terror officers in the 12 months to the end of June, a 68 per cent increase on the 226 arrested last year. The figure – the largest since records began in 2001 – follows a year in which four successful terror attacks struck the UK and six plots have been foiled in as many months. Deputy Assistant Commissioner Neil Basu, the senior national coordinator for counter-terrorism policing, said the country has seen a "shift-change in momentum". He added: "But while the terrorist threat has increased in recent months, so has our activity; reflected by this significant increase in arrests. "We're taking every possible opportunity to disrupt terrorist activity – be it making arrests for terrorism offences, intervening where there are signs of radicalisation, or working with communities to prevent terrorists operating in their area. "Police, together with the security services are determined to make the UK as hostile an environment for terrorists as possible." Twelve people were arrested in connection with the Westminster attack in March that claimed the life of Police Constable Keith Palmer. Since then, six plots have been foiled, bringing the total to 19 since June 2013. Another 23 arrests were made following the Manchester Arena bombing, 21 were connected to the London Bridge attack and one person was arrested after the attack at Finsbury Park Mosque. The figures, released by the Home Office on Thursday (September 14), show nearly a third of arrests have led to suspects being charged, 105 of whom were charged with terror-related offences. Half of all suspects were released without charge and another 54 were bailed pending further investigation. More than 200 people were in custody for terror-related offences at the end of June, a 35 per cent increase on the previous year. Ninety-one per cent of those held Islamic extremist beliefs and five per cent were far-right extremists. The Metropolitan Police Service has also stepped up its use of stop and search under the Terrorism Act 2000, conducting the highest number of searches in a year since 2012. The force carried out 646 stop searches in 2016/17, up 17 per cent on the year before and ending a decline that has seen figures drop from 1,229 in 2010 to 552. The resultant arrest rate decreased by 20 per cent over the same period. The number of stops increased across most ethnic groups, with the largest proportional growth experienced by people who consider themselves of 'mixed' ethnicity at 42 per cent. Stops of 'black or black British' and 'white' people rose 27 per cent and 23 per cent respectively. The overall arrest rate was partially driven by a surge in arrests of people of white ethnic appearance, which nearly doubled from 66 to 127. This ethnic group accounted for 34 per cent of all terror-related arrests last year, compared with 29 per cent in 2015/16. Seven in ten suspects considered themselves British or of dual nationality, and women made up 14 per cent of detainees, up one per cent to the highest level on record. Mr Basu said: "The public has a vital role in helping us combat terrorism, but what these figures show is that there is no such thing as a 'typical' terrorist. "We're seeing young and old; women and men; all from a variety of different ethnic backgrounds and communities. "It's therefore important that members of the public remain vigilant in all situations, and report any suspicious activity to police."