Terror and EU referendum caused record hate crime increase
Hate crime in England and Wales rose by the largest amount on record last year, new figures have revealed.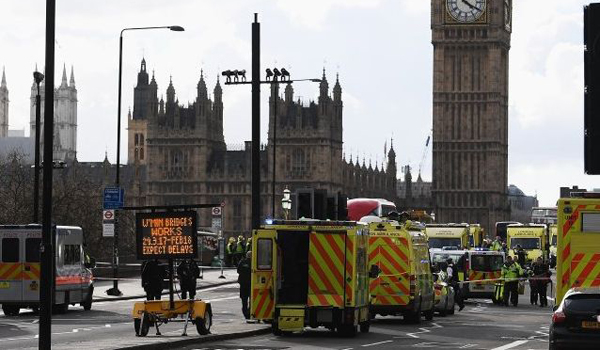 Hate crime in England and Wales rose by the largest amount on record last year, new figures have revealed. Police recorded hate crime rose 29 per cent in 2016/17 following the EU referendum and the Westminster Bridge terror attack. A total of 80,393 offences were recorded, up from 62,518 in 2015/16 and continuing a steady growth since comparable data began. The Government said the rise represents a "genuine increase" as well as improvements in recording practices. Assistant Chief Constable Mark Hamilton, national lead for hate crime, described them as a "concern for police and wider society". Home Secretary Amber Rudd said: "There is absolutely no place for hate crime in our society and this Government is taking action to tackle it. "I am heartened that more victims are more confident to come forward and report incidents of hate crime, and that police identification and recording of all crime is improving. "But no-one in Britain should have to suffer violent prejudice, and indications that there was a genuine rise in the number of offences immediately following each of this year's terror attacks is undoubtedly concerning." The figures, published by the Home Office on Tuesday (October 17), show increases in all five monitored hate crime strands, continuing an upward trend since 2012/13. The number of offences linked to race rose 27 per cent to 62,685, while religious hate grew by 35 per cent. The largest proportional increase was in offences aggravated by disability, which rose 53 per cent on the previous year to 5,558. However, the Home Office believes the sharp growth in this area means it was likely due to improved victim confidence. Hate crime levels peaked in July 2016 immediately after the EU referendum, reaching a level 44 per cent higher than the same point in the previous year. Figures declined afterwards but were still recorded at a higher frequency than before the vote. A similar increase was seen after the Westminster Bridge terror attack in March, as well as other incidents later in the year. The Home Office recognised these as genuine increases but claimed that other parts of the growth could be explained by improved police recording practices. Approximately nine in ten hate offences are either violence against the person or public disorder – categories the Office for National Statistics has said have partially increased due to better recording. The statistics were released on the same day that data from the Crown Prosecution Service (CPS) was published showing the number of people given tougher sentences for hate crime has increased significantly over the last ten years. More than 6,300 people had their sentences uplifted because of the hostile nature of their offences in 2016/17. The figure accounts for 52 per cent of successful hate crime prosecutions, compared with the 34 per cent in 2015/16 and just three per cent a decade ago. However, the overall hate crime prosecution rate fell slightly from 15,442 to 14,480, following a decline in police referrals in the previous two years. The CPS said it is working with forces to understand why fewer referrals are being made. It intends to achieve sentence uplifts in 55 per cent of successful hate crime prosecutions by 2020. Alison Saunders, the director of public prosecutions, said: "Crimes motivated by hate have a corrosive effect on society and it is pleasing to see the courts are using their powers to increase sentences in the majority of cases for the first time. "Sentence uplifts are important because they demonstrate that the CPS has built the case effectively, the hate crime element has been recognised and the perpetrator has received a more serious sentence as a result. "The significant increase in uplifts since 2007 reflects the hard work of the CPS and police to present these cases in court and we aim to increase the proportion even further by 2020."