Ten charged with air dropping drugs and phones into seven prisons
Ten people have appeared in court over allegedly plotting to drop drugs and other illegal items into prisons across the North West and Midlands using drones.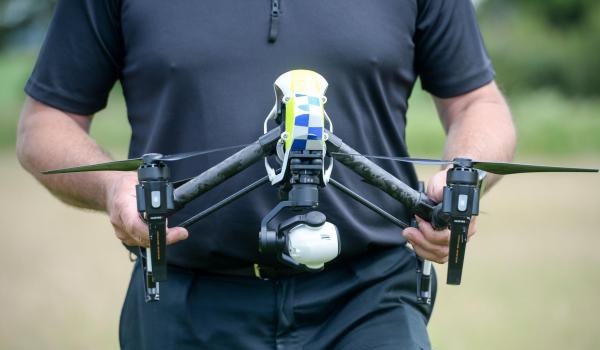 The eight men and two women, all from the West Midlands, have been accused of three counts of conspiracy to supply drugs, psychoactive substances and banned items, West Midlands Police confirmed.
The force said it carried out raids at addresses in Birmingham and the Black Country on Wednesday morning (March 14) as part of an investigation by the West Midlands Regional Prison Investigation Team.
The charges relate to allegations that drones were used to drop packages containing contraband over prison walls at HMP Birmingham; HMP Oakwood and Featherstone, near Wolverhampton; Worcestershire's HMP Hewell; HMP Risley in Warrington; HMP Wymott in Lancashire and HMP Liverpool.
The eight men and two women were arrested from addresses in Coseley, Tipton, Dudley, Oldbury, Weoley Castle, Northfield and Minworth. Those charged are Paul Payne, 33, of Coseley; Callum McDonough, 25, from Northfield, Birmingham; Shane Hadlington, 29, from Oldbury; Hannah Williams, 34, from Tipton; Stella Deakin, 40, of Dudley; Richard Harrabin, 27, from Weoley Castle, Birmingham; Jake Blewitt, 20, from Tipton; Dwayne Tinker, 20, and Ryan Greaves, 21, both fromMinworth, near Sutton Coldfield: and 43-year-old Robert Morris, from Tipton.
All the accused appeared at Birmingham Magistrates' Court on Thursday (March 15) and are due back at the city's Crown Court on April 12.
Earlier Detective Inspector Erica Field said in a statement: "These arrests are clearly very significant and come on the back of a detailed and very complex investigation into the smuggling of drugs and contraband to serving prisoners.
"Much of the violence behind bars is linked to drug use and supply so it's vitally important we do all we can to cut off the supply lines – and anyone convicted of supplying banned substances into prisons can soon expect to be inmates themselves."