Temporary mortuary facility at Birmingham Airport almost complete
West Midlands Police says the temporary mortuary at Birmingham Airport is nearing completion and is expected to be ready by April 17 at the latest.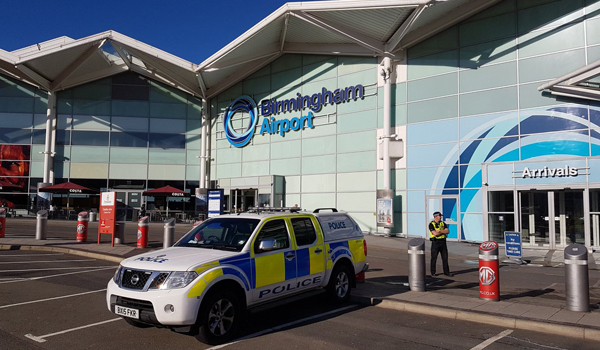 Part of the facility is already complete and being used for storage as deaths in the West Midlands increase, and regional mortuaries reach capacity.
"It is anticipated that the site will be able to accommodate the number of deaths expected in the region, although our hope is that this will not be needed, but it is vital that the right facilities are in place to ensure we give the utmost dignity and respect at all times to those who die as a result of Covid-19," said West Midlands Police.
As of yesterday (April 7) the total number of deaths linked to coronavirus across the whole of the Midlands was 1,196 – the highest outside London.
However, this only includes people who died in hospital and tested positive for coronavirus. It does not include deaths in the community, for example in care homes, or people who have died in their own homes. Public Health England says this means the true death toll will be higher.
West Midlands Police is urging bereaved families not to delay in making funeral arrangements, particularly because of the current restrictions regarding the number of attendees at funerals.
It said while many burial sites and crematoriums were continuing services throughout the Bank Holiday weekend to prevent prolonged storage, current restrictions mean people may not be able to arrange the service they want. The force is asking them to consider an alternative, such as a memorial service, or celebration of life at a later date, adding: "Other considerations include live-streaming the cremation or burial to enable family members and friends to participate."
West Midlands Police, HM Coroners, the NHS and local authorities are working closely with all faiths and people of no faith, alongside funeral directors, to ensure that all deaths are dealt with in a compassionate manner.