Temporary ACCs given permanent role
Derbyshire Constabulary has officially selected a new assistant chief constable.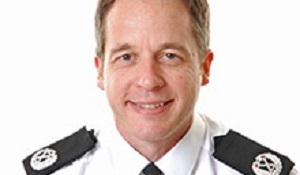 Paul Gibson will continue to serve as assistant chief constable after carrying out the role on a temporary basis since March.
Mr Gibson has so far spent all 19 years of his policing career in Lincolnshire Police, where he has worked in specialised crime and spent six months on the National Transforming Forensics Programme.
He replaces Assistant Chief Constable Chris Haward, who was recently promoted to deputy chief constable of the East Midlands Special Operations Unit.
Mr Gibson said: "Derbyshire was the only county that I was intending to apply for. I have always respected the force's independence and professionalism and I am thoroughly looking forward to being part of such a well performing team."
Chief Constable Peter Goodman said: "I am delighted that Paul has been successful at interview and will be joining us in Derbyshire.
"He has already slotted into the team perfectly and will be spending the coming weeks getting to know the county, our staff and officers.
"Paul brings to the force a wealth of knowledge and experience and I look forward to working with him."
Meanwhile, West Midlands Police Temporary Assistant Chief Constable Chris Johnson has also been appointed to the role on a permanent basis.
In a post on Twitter on Wednesday (April 25), Mr Johnson said: "? really proud day today as @DaveThompsonCC handed me my new epaulettes having been selected for the role of ACC in @WMPolice. Looking forward to making a positive difference in a great force."
The force was unable to provide a comment on the appointment.