Teenager fined for repeated use of illegal e-scooter
A 14-year-old boy who repeatedly used his e-scooter on public roads and pavements despite numerous warnings by Wiltshire Police has been fined and issued with six penalty points.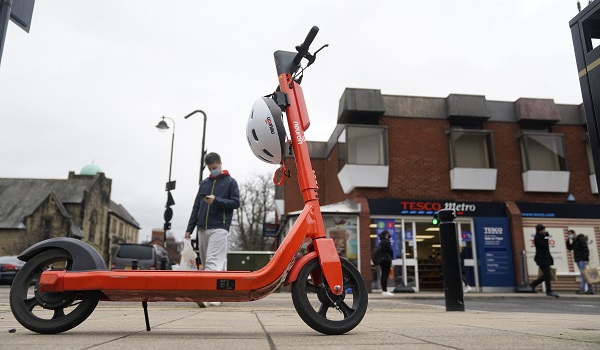 The boy, who cannot be named for legal reasons, was seen n the summer riding a black electric scooter in Devizes town centre on a busy Saturday afternoon.
Officers had repeatedly warned him that what he was doing was illegal, but he continued to offend.
He appeared at Salisbury Magistrates' Court last week and pleaded guilty to driving a vehicle otherwise than in accordance with a licence and using a vehicle without insurance.
He was fined £40, his driving record was endorsed with six points and he was ordered to pay a victim surcharge of £22. These points will remain on record, so if he learns to drive in the future they will be on his licence.
His mother told the court that they no longer owned the e-scooter so a forfeiture order was not required.
Inspector Al Lumley, from the Devizes Area Community Policing Team, said: "We had made it clear on a number of occasions that this boy was breaking the law by riding this e-scooter in a public place.
"Due to his repeated flouting of the rules and the fact that we believed his behaviour posed a risk to members of the public, particularly pedestrians in the town centre, we pursued prosecution.
While e-scooters are legally available to purchase, it's currently against the law to ride a privately-owned e-scooter in any public place in the UK. This includes roads, pavements, parks, town centres or promenades. The only place a privately-owned e-scooter can be used is on private land.
This is because e-scooters are classified as Personal Light Electric Vehicles (PLEVs) so they are treated as motor vehicles. As such, if they are used on a road, pavement or public place they are subject to the same legal requirements as any motor vehicle.
Forces across the country have issued warnings to the public to ensure they know the law before purchasing an e-scooter as a Christmas present.