Technology trialled to locate 'rogue' drone users
London Southend Airport has become the first in the UK to trial technology that identifies the operator of an unmanned aerial vehicle (UAV).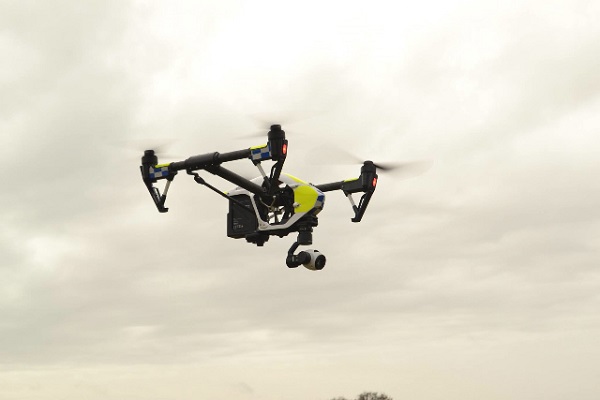 The new surveillance system means 'rogue' drones entering airspace can be located much sooner than previously possible – and with pinpoint accuracy.
During the trial, a number of drones were deployed near the airport to test the equipment.
The technology was fitted with two airfield sensors that provide 360-degree coverage from up to four kilometres away in all weather conditions.
The information was then sent to a control station located within the Air Traffic Control team.
Damon Knight, head of air traffic services at London Southend Airport, said: "We do not have any outstanding issues with 'rogue' drone operations at London Southend, but we have had some sightings near the airport which fortunately have not affected our operations.
"However, we recognise that there is a wider problem for the aviation industry and so as an airport, we have been very involved in understanding how we can deal with the issue and helping to explore ways to coordinate drone activity in the existing aviation operational framework."
Recorded incidents of drone near-misses with aircraft have more than trebled from 29 in 2015 to 92 in 2017.
Twenty-eight of those incidents in the past year were classified as having the most serious risk of collision.
Pilots are often unable to see drones from their cockpit, and if a UAV is spotted near a critical part of an airport, all operations are stopped immediately.
In June last year, the runway at Gatwick was closed for several hours after a drone was spotted on the flightpath into the airport.
And a month before that, an airline pilot was forced to take evasive action after a drone came within 20 metres of his plane as he was landing in Edinburgh.