Technology a 'key factor' in many serious crimes, NCA warns
The under-reporting of cybercrime is creating a false understanding of the true scope and cost, analysis by the National Crime Agency (NCA) has revealed.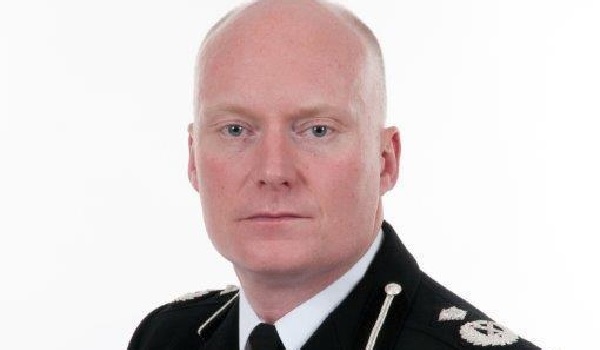 The under-reporting of cybercrime is creating a false understanding of the true scope and cost, analysis by the National Crime Agency (NCA) has revealed. In its fourth annual assessment of the nature and scale of serious and organised crime in the UK the NCA has raised many concerns about online methods being used to facilitate a number of serious crimes. Although the awareness of cybercrime is developing in the UK, the NCA says there is still a lack of understanding as to what constitutes a cybercrime and how to protect against it. Many businesses do not report these crimes due to fears of reputational damage, which is a "key barrier" to the understanding of its true scale and cost, it said. Ransomware attacks are becoming increasingly prevalent, with the latest on Tuesday (June 27), starting in Ukraine before attacking systems throughout the world. Major firms in the UK, US, Russia, France and Germany saw their networks crash, with a message displayed on screens demanding payment to retrieve their files. A survey carried out by the NCA revealed that companies are anticipating such attacks, and are stockpiling bitcoins to pay the hackers, which has led to it becoming one of the most profitable malware types in history. The National Strategic Assessment (NSA) also raised concerns about the increasing number of UK residents falling victim to fraud. Banking and corporate fraud are considered to be the biggest threats to the private sector as the frequency of reports continues to increase. Technology plays a key part in fraud, as criminals are now able to obtain victims' data with ease by using malware and phishing emails. And changes in the use of technology have "transformed" the Child Sexual Exploitation and Abuse (CSEA) threat, according to the NCA. An increase in the number of social media platforms has increased opportunities for offenders to arrange meetings for the propose of offending, and allows global contact between victims and offenders. The dark web also enables offenders to share child abuse images with one another, in which they can operate with a high degree of anonymity by masking their IP address. In May, almost 900 members of 'Playpen' – a site on the dark web that allows its users to access a wide range of child exploitation images – were arrested as part of a global operation supported by Europol. More than 120 people were arrested in the UK, and more than 140 sexually abused children were identified and safeguarded. NCA Deputy Director General Matthew Horne said: "The NCA has a pivotal role in leading the UK`s fight to cut serious and organised crime; this assessment provides us and our policing and law enforcement partners with a sound understanding of the threats we face.? ? "What is striking from this year's assessment are the themes running through the crime types. Organised criminal networks are using online methods to defraud and extort, but also facilitate the abuse of children and advertise the victims of human trafficking and modern slavery.? "Similarly, the threat from corruption encompasses a huge range of sectors and professional enablers, from bank insiders and accountants involved in high end money laundering, through to port workers and delivery drivers facilitating drug trafficking.? ? "Criminal networks themselves are diversifying and it is not uncommon to find the same groups involved in trafficking people or illicit commodities, using the same methods or infrastructure.? "These threats do not exist in silos, nor should our response. The NSA shows us how important a whole system approach to UK national security has become, with the NCA and its partners maximising our collective impact by working together to keep the public safe."