Taser use on Brighton thief ruled reasonable
A judge has ruled that the use of a Taser on a shoplifter was not excessive after a video of the incident was widely shared on social media.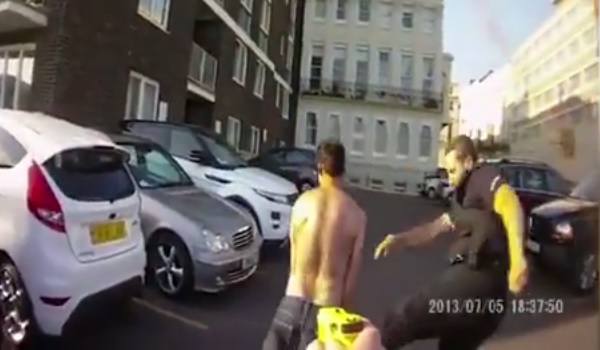 Paul McCelland, aged 42, was arrested in a private car park in Brighton, on suspicion of shoplifting.
Widely viewed footage, taken from an officer's body-worn camera shows the shirtless 42-year-old being arrested after falling to the ground when stunned by an officer with a Taser device.
Sussex Police argued that he was obstructing the police while drunk and aggressive – and therefore the public were in danger. McCelland sought damages from the police, claiming that the incident left him feeling suicidal.
However, Judge Johnathan Simpkiss said that the Taser was used appropriately as the officers "honestly and reasonably" judged it to be necessary. He also said that McCelland had sustained neither serious physical injury nor any psychological trauma as a result of the video's large viewership.
McCelland was convicted of theft, common assault and obstructing a police officer. He was given a community order.
Deputy Chief Constable Bernie O'Reilly said: "I welcome the judgment in this case after rigorous scrutiny of our police officers' actions in using Taser.
"We expect a lot from our officers and it is important that we train and equip them to deal with dangerous situations."
Mr McCelland is considering an appeal.