Taser 'not the answer to all violent situations'
Chief constables will hold a summit to discuss officer safety as concerns rise over increasing number of attacks on police officers.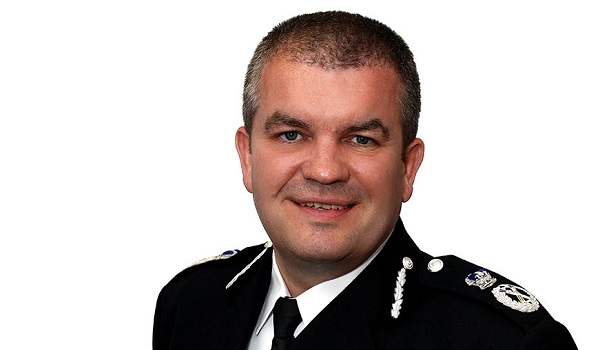 Chair of the National Police Chiefs' Council Martin Hewitt said nothing is as important for chief constables as keeping officers safe as "if we can't protect our people, how can we protect the public?"
The meeting will take place after a number of violent attacks on officers and the death of Police Constable Andrew Harper on August 15.
On August 10, West Midlands Police Constable Gareth Phillips was left with potentially life-changing injuries to his head, pelvis and abdomen after he was knocked down by a suspected car thief who had highjacked the officer's patrol vehicle.
Two days earlier, Metropolitan Police Service Police Constable Stuart Outten was stabbed in the head with a machete as he tussled with the driver of a van suspected of having no insurance. Despite receiving serious head and hand wounds, he managed to subdue the attacker by discharging his Taser.
Last week, Northamptonshire Police and Durham Constabulary announced they were issuing Tasers to all frontline officers who wished to carry them, after the number of assaults on officers in both forces rose sharply over the last two years.
Avon and Somerset Constabulary has called for a range of solutions, its chief constable has written to the chief crown prosecutor requested bodyworn video camera footage to be shown of all assaults on police officers in court, even in guilty pleas. He believes courts need to see the impact of the violence on officers to ensure sentences are appropriate.
And the chair of the Association of Police and Crime Commissioners told the BBC on Saturday that everyone who assaults a police officer should be sent to prison, "no ifs, no buts".
Writing in the Daily Expresson Saturday (August 24), Mr Hewitt said prosecutors, judges and magistrates must also do everything within their power to hold offenders to account as assaulting police officers undermines the rule of law.
"Levels of violence are an increasing concern across the country and attacks on our officers have gone up. That's why chiefs are increasing the number of officers trained to use Taser."
But Mr Hewitt cautioned against a "knee-jerk reaction to events, however worrying they may be" as, "in the same way that using a baton and incapacitating spray is not possible in every situation, so too a Taser is not the answer to all violent and threatening situations".
"Chiefs must take these decisions based on regular, objective assessments of the threat and risk at a local level, as well as the views of officers and communities. The policing challenges are different in different parts of the country, and chiefs' decisions are rightly based on their specific circumstances.
"That said it is important we reflect at a national level and look at the big picture. I am going to bring all chief constables together early in September to collectively consider the current threat picture for our officers, and to see if there is anything more we can do to tangibly improve their safety."
The Police Federation of England and Wales will also be asked for input to the meeting.
"Our officers accept, at times, they will have to run towards danger and deal with violent offenders. That's part of the job. But we must never reach a point where it is acceptable for officers to be violently abused, attacked, injured, or worse. It is not. Attacks on police officers protecting the public have a corrosive effect across society," Mr Hewitt added.