Tackling fraud needs to be a priority at a local level
Local police forces need to "step up" their efforts in tackling fraud according to the City of London Corporation's Police Authority Board.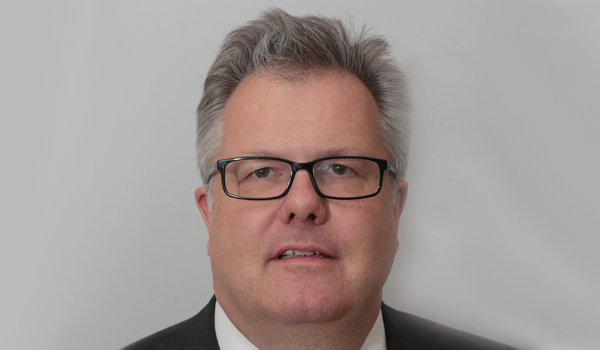 In its response to the Home Office's Strategic Policing Requirement Review consultation, it says that only around 4.5 per cent of cases reported through Action Fraud reach a judicial outcome.
The Board wants to see a new drive to boost local policing capacity and ensure consistency of approach to combatting fraud across the country to improve outcomes.
It told the review that fraud was rarely mentioned in local police and crime commissioners' police and crime plans, and there was no existing mechanism for local forces to appropriately consider fraud in line with the concern from the public and business in their constituencies.
James Thomson, chair of the City of London Corporation's Police Authority Board, said: "Fraud is the single biggest crime type in the UK. It affects millions of citizens, weakens our economy and seriously jeopardises our reputation internationally as a safe place to do business.
"While there is more that can and is being done centrally, tackling the volume of fraud currently perpetrated in the UK will need local forces to step up their efforts."
The Police Authority Board says fraud is the fastest growing area of crime in the UK, and City of London Police – which oversees Action Fraud, the UK's national reporting centre for fraud and cybercrime – receives 800,000 reports a year. It adds that fraud accounts for one third of all crime, but receives only a fraction – just under two per cent – of police resources to tackling it.
Reported fraud losses were approximately £2.3 billion in the last financial year, affecting around one million people, but figures suggest it is a significantly under-reported crime.
Mr Thomson said: "While fraud is a national threat to our economy this can sometimes be interpreted as meaning that it has to be tackled nationally.
"But while there will always be a need for a central and regional capability to record, and address and coordinate complex cases, further investment is required, including at local force level, to investigate fraud.
"Currently the local resource commitment to tackling fraud is woefully short of what is required.
"We are calling on the Government to give fraud the greater prominence and representation it deserves in its plans, and to reflect the scale of the threat to victims, businesses and the UK economy.
"The Home Office should use this opportunity to signal its support of the role local forces have in playing their part in the wider efforts focused on this crime."
Mr Thomson, who was a special constable with City of London Police for 12 years, was appointed chair of the Police Authority Board in July this year. He said at the time that his "overriding priority" was to ensure that the City continues to be a safe place for residents, workers and visitors, with the force playing "the UK lead police role in the fight against fraud and economic crime".
"Fraud in the past has been seen as a victimless crime but it is far from it. People are targeted everyday by cyber-enabled fraud and it impacts a significant number of victims, many who are very vulnerable," he added.
The Government's Strategic Policing Requirement Review is examining how crime, fear of crime and other threats to public safety are changing and will assess the ability of UK police forces to respond.
It aims to set a long-term strategic direction for the UK police services so that they are better able to tackle crime in an age in which it is being transformed by new technology and wider social change.
The review intends to set out "substantial recommendations for a modern police service capable of meeting the challenges of the 21st century".