SYP appoints former officer to lead on violence against women and girls
Former South Yorkshire Police Chief Superintendent Natalie Shaw has returned to the force in a staff role as strategic lead for violence against women and girls.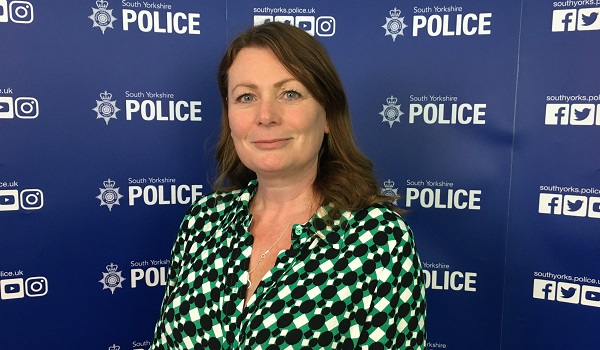 Having retired in 2019 but jumped at the chance to return in this new role at a crucial time, when the nation is still reeling following the tragic murders of women, including Sarah Everard and Sabina Nessa.
"The conversation has started but it's terrible that it's taken such events," she said. "The outrage around these murders is the correct level of outrage – it can't be acceptable in our society that nine out of ten women who are murdered are murdered by men. And it's not just murder that's the issue here – it's the domestic violence, the rape, it's going out for a jog and being uncomfortable when you are wolf-whistled."
The first thing on her to-do list is to continue building up a true understanding of violence against women and girls in South Yorkshire. Alongside this, she is developing a plan to deliver and implement the national strategy to tackle the issue, covering such aspects as domestic abuse, stalking and harassment, forced marriage, rape and serious sexual offences, honour-based violence and female genital mutilation.
"If the solution was easy, we would have done it already. We have got to get the answers, work with partners, victims, and communities. Not all of this is a policing issue – it's a society issue. We in the police are a thread that runs through a lot of that and we need to make sure we play our part. We just need to understand it first."
Ms Shaw believes one of the keys to unlock this understanding is engaging with all women in South Yorkshire, including those in the groups typically hardest to reach.
"Violence against woman and girls is felt in all sections of society," she said. "It could be a student in university, someone in the Gypsy or Traveller communities, a woman in a traditional Muslim family. Women in all of these situations could experience abuse and it will be a different experience for each of them."
To address this, she will be working closely with partners to open up the lines of communication with these women.
"In the most traumatic of circumstances we want to make coming to us the easiest thing they can do. And if you have that really positive first contact with someone who has empathy and understanding, you are more likely to engage," said Ms Shaw.
"It's about education and building respect – at school, through parents and through the media. By the time it gets to the police, we as a society have already failed. It's not 'all men' – but it is all women. I didn't even think about it until I had my daughter. It's not that every man is going to attack a woman – but every woman does have to think about which way she walks home. I want to play my part in beginning to change that – for my daughter and for all women in South Yorkshire."