Sussex Police loses two officers in the same week
Tributes have been paid following the death of two Sussex Police officers in the space of a few days.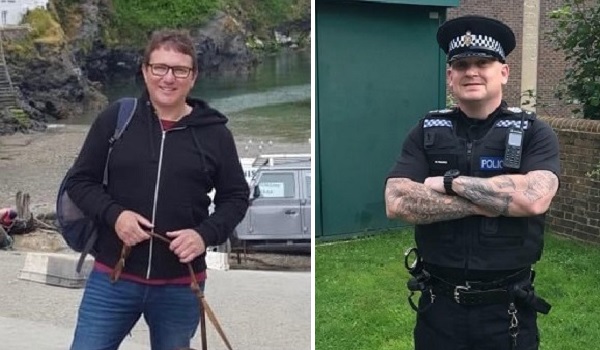 Sergeant Sean Preston died on February 12 after testing positive for Covid-19. He had been a police officer since 1996 and was 50 years old. He leaves behind his partner, children and grandchildren.
Donna Lonsdale, deputy chair of Sussex Police Federation, said: "We are all devastated by the news of Sean's passing. I had the pleasure of working with Sean in Brighton and know he will be missed by all of his colleagues.
"Sean, who was a custody sergeant at Worthing, had been working from home for several months and was admitted to hospital early in the New Year for treatment after contracting the Covid-19 virus. Sadly he lost his fight yesterday.
"Sean really was a lovely guy – and when both Sussex Police Federation chairman Daren Egan and I think of him, we do nothing but laugh. I can honestly say working with him was a pleasure and he is a huge loss to the police family."
The death of Sgt Preston comes amid increasing calls for police officers to be given some level of priority for the vaccine against Covid-19.
Sussex Police also announced the death of Police Constable Doug Franks. No details have been released of the officer who is believed to have taken his own life.
Daren Egan, chair of Sussex Police Federation, said: "I know many of Doug's colleagues will be utterly devastated – and our thoughts are with his family and friends at this terrible time.
"Doug was a larger than life character who was devoted to his son, job and colleagues. He was well respected and loved within the police family.
"The Federation are supporting colleagues as best we can at the moment and would encourage anyone in need of assistance or help to please let us know."
Chief Constable Jo Shiner wrote on Twitter: "It has been a very sad week for with the passing of two of our police family. Our thoughts go to their families, friends and colleagues. I would like to personally thank everyone who has offered support & condolences to the amazing people in our force. Thank you."
For any police officers or staff who might be in need of support, it is important to know that there are resources available to help.
There is The Mind BlueLight Charity https://www.mind.org.uk/information-support/helplines/
The Papyrus site has support and information https://www.papyrus-uk.org
There is BackUpBuddy https://backupbuddy.uk/
And of course the Samaritans which you can call on 116 123 on any phone https://www.samaritans.org/how-we-can-help-you/contact-us