Sussex Police Federation condemns 'laughable' sentence for officer assaults
The courts have set a "dangerous precedent by handing a laughable sanction" to a woman who assaulted three Sussex Police officers, Sussex Police Federation has said.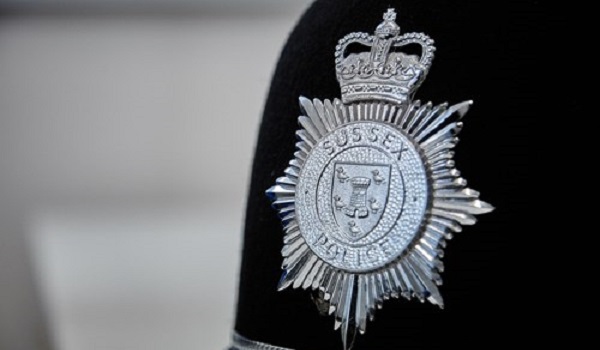 Two Sussex Police officers, Police Constables Ben Hall and Luke Williams, were on patrol in Eastbourne during the evening of Saturday October 22, when they came across Angelina Iggleden in a distressed state.
When they approached her, Iggleden pushed and kicked the officers. They arrested her but she then assaulted a third officer in the police van.
At Hastings Magistrates' Court, Iggleden pleaded guilty to three counts of common assault of an emergency worker and was given a 12-month conditional discharge, uplifted to 18 months, costs of £85 and a surcharge of £26.
The magistrate reportedly stated that officers were not to be given compensation as the bench felt it was not appropriate since the officers were there to assist a vulnerable woman.
Sussex Police Federation secretary Andy Standing said: "I am absolutely appalled at the conclusion of this court, which in affect seems to send the message that it is an acceptable part of a police officer's job to be assaulted while helping vulnerable people.
"Nobody should expect to come to work and be assaulted by anyone. I want to be clear, my disappointment is not about officers not receiving compensation, it's the court's rationale which sets a dangerous precedent."
PC Hall said the court decision was "disheartening" and that there needed to be tougher penalties for those who assaulted police officers.
He said: "PC Williams and I were on patrol in Eastbourne town centre one night when we were flagged down by security staff at a pub. They said: 'There's a lady up the road who's screaming and shouting. Could you go and have a chat with her?'.
"We walked up to her and I said, 'Hi, how's it going?', this alone led to both of us being assaulted.
"We were just trying to engage with her, see what was happening, and that's the initial reaction we got.
"When we put her in a police van she assaulted another colleague, so she was arrested three times for assault on an emergency worker."
PC Hall said of the court decision: "It's completely disheartening. You try to help people at their worst times, and if the courts are deeming it acceptable for us to be assaulted with no meaningful repercussions, people will feel they can get away with it. And it's something that shouldn't be tolerated.
"There should be tougher penalties. We are the barrier between the public and some nasty people out there."
PC Williams agreed: "At the end of my day, I go home, take my uniform off and the first question I get from my wife is, 'How was work?'. Do I turn around and say, 'I got assaulted again today'?
"I get that when I put the kit on, book in a call sign and start taking jobs, there's every risk that I won't go home. I want to help people. But it feels like the message is: 'Oh well, you're a police officer. You should expect violence'. It's not OK."