Sussex officer dismissed for sex with vulnerable women while on duty
An inspector with Sussex Police has been dismissed for having improper relationships with vulnerable women.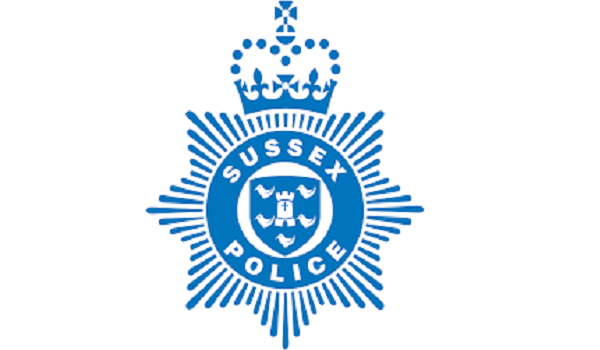 A misconduct hearing heard that Inspector Tony Lumb had formed "inappropriate relationships" with several vulnerable women and acted inappropriately on several occasions between 2002 and 2016, when he engaged in sexual activity while on duty. One of the women was the victim of a hate crime while another was an offender who had been issued with a caution.
Insp Lumb, who had served at Sussex Police for 27 years, asked for the hearing to be held in private, but his request was refused as this would have meant that details of the allegations against him would have been kept from the public.
The allegations first came to light in 2017, leading to Insp Lumb's suspension from the force.
The case was referred to the Independent Office of Police Conduct (IOPC) for a full investigation. In 2018, the IOPC subsequently directed Sussex Police to progress a gross misconduct hearing following a review by the Crown Prosecution Service (CPS).
The CPS concluded that there was no criminal case to answer, but it was then subject to a further review following a victim's right to appeal. The appeal was not upheld, at which point Sussex Police commenced arrangements for the misconduct hearing.
Insp Lumb faced allegations that he had breached standards of professional behaviour in respect of authority, respect and courtesy; duties and responsibilities; and discreditable conduct. He did not appear at the hearing at Sussex Police headquarters in Lewes on Friday (January 24).
The panel found the majority of the allegations proven but said there was insufficient evidence in respect of one of the women he was alleged to have had an inappropriate relationship with.
Clare Harrington, who chaired the panel, said: "We are without doubt that his conduct does amount to gross misconduct. His behaviour fell well below the standards which are rightly to be expected of officers generally, and also those of his rank."
One victim, Nicola Brookes, 52, waived her right to anonymity. She suffers with Crohn's disease and met Insp Lumb after being the victim of a disability hate crime, the panel was told.
She welcomed Lumb's dismissal but said she will continue to pursue a civil claim against Sussex Police. She told the news agency PA Media: "It has been a long, painful three years. I knew I was right. I feel like I was the one who has been on trial for three years. For me it goes on, so I haven't got closure yet."
Chief Superintendent Lisa Bell, head of professional standards at Sussex Police said: "Tony Lumb's behaviour is a violation of the trust that the public put in the police to serve and protect them.
"He has let down victims and his colleagues who carry out an enormous amount of good work with victims of serious offences every day. He has let down Sussex Police, the people of Sussex and vulnerable victims who must be able to trust those they turn to for help.
"For any member of the police service to pursue a sexual or improper relationship with a member of the public by using their role to gain an advantage is an abuse of their position and a form of serious corruption."
Sarah Green, director at the End Violence Against Women Coalition, added: "Police officers are in a unique position of trust and of necessity work closely with women at times when they are vulnerable. Mr Lumb's predatory conduct shames him and his force. We need a strong message of zero tolerance of this behaviour from police leaders."