Suspect who fled on e-scooter caught after crashing into police car
A suspected drug dealer who attempted to flee on an e-scooter was wrestled to the ground by officers from Nottinghamshire Police after he crashed into a patrol car.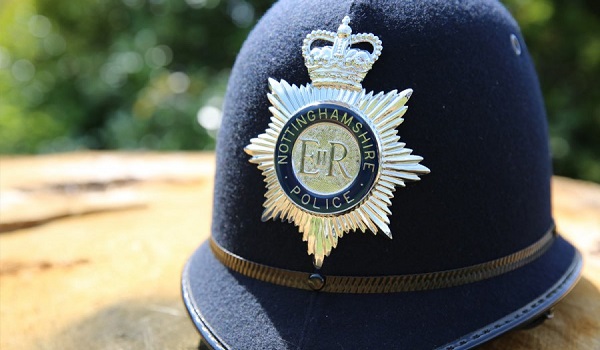 The arrest took place after a plain-clothed officer spotted what he believed to be a drug deal taking place at Forest Recreation Ground in broad daylight. He called for back up and  a police car quickly arrived with flashing lights and sirens.
Thinking he could outwit officers, the suspect fled on an e-scooter. He sped through various streets in Radford but his hopes of evading capture came to an embarrassing end when he crashed into a cleverly-manoeuvred police car.
The man was then wrestled to the ground by two police officers and placed in handcuffs.
The man was searched and police recovered over 100 wraps of Class A drugs, nunchucks in his pocket and an imitation firearm.
Sergeant Matthew Daley, from the knife crime team, praised the work of his officers. "This was a great example of pro-active policing acting on suspicions which led to a significant drugs recovery and arrest. It's nice when you're given a specific task in a specific area and perform in the way that they did.
"They worked superbly as a team and, as a result of their alertness and fortitude, a large quantity of drugs and dangerous weapons have been taken off the streets. They did a tremendous job."
The 41-year-old man arrested following the e-scooter chase has also been released on bail pending further enquiries. He was held on suspicion of a string of offences including possession of an imitation firearm, possession of an offensive weapon, possession with intent to supply Class A drugs, driving without a licence and driving without insurance.