Suspect 'bit two officers and threatened to eat them'
A burglary suspect attacked and bit two PSNI officers after threatening to "eat" them, a court heard.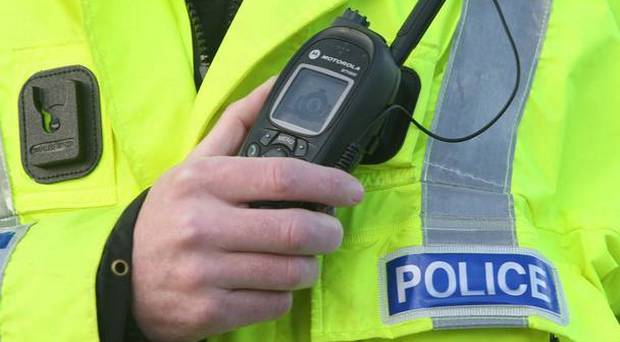 A burglary suspect attacked and bit two PSNI officers after threatening to "eat" them, a court heard. Declan McNally is also accused of fracturing a woman police officer's wrist and chewing an Airwave radio earpiece in an "alarming" outburst of violence at Belfast`s Royal Victoria Hospital last week. The 32-year-old faces charges of inflicting grievous bodily harm, assault, disorderly behaviour, burglary and attempted criminal damage. His application for bail at the High Court in Belfast was adjourned on Monday (August 14) for more information to be provided on how to deal with alcohol-related issues. MrMr McNally was arrested after his ex-partner reported that he had broken into her house in the Shankill area of Belfast on August 8. Robin Steer, prosecuting, claimed the defendant emerged from the property and spat on two officers trying to detain him. As they tried to turn his head to prevent any repeat he allegedly shouted: "I`ll f****** eat you." At that point Mr McNally grabbed a female officer and bit her inner forearm, according to Mr Steer. The court heard he was transferred to the Royal Victoria Hospital after collapsing, unresponsive, in custody. It was claimed that he lashed out again as medical staff were treating him in the hospital, kicking one officer and fracturing her wrist. He then allegedly took a radio earpiece from another officer and started chewing it. Mr Steer added: "As that officer tried to retrieve it he bit into his arm, causing the skin to break." Defence counsel Declan Quinn described it as "an alarming incident", but said his client has no recollection of his alleged actions. "When he was on the hospital trolley having a saline line inserted up his nose he came round and kicked off, to use the vernacular," the barrister contended. Mr Quinn told the court McNally has a long-term addiction to alcohol. Adjourning the bail application, Mr Justice Treacy ordered a package of proposed measures to deal with the accused`s underlying issues.