Survey reveals officers' financial struggles with half taking pay cuts when joining up
Nearly half of Hampshire Constabulary officers who took part in a new poll say they took a pay cut to join the force and that their domestic financial situation has an impact on their ability to do their job.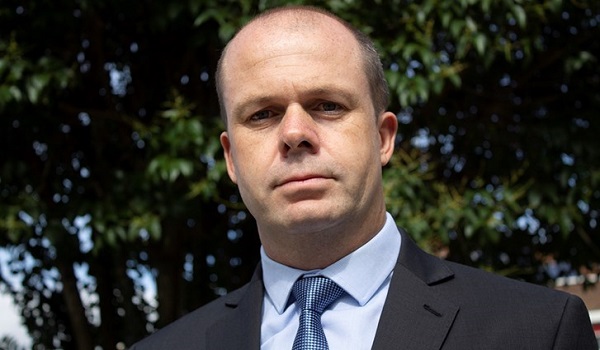 Serve and Protect Credit Union joined forces with Hampshire Police Federation to conduct a survey, the data from which means the Federation – as a staff association – can now offer the right support and financial advice to its members.
The data provided will also help the Federation to reduce the 43 per cent of officers who reported their financial resilience as having an effect on their day-to-day duties.
In total, 645 police officers took part in the survey, which also showed that 46 per cent of respondents said they took a pay cut when they joined the police.
Hampshire Police Federation secretary Garry Smith said working with Serve and Protect – formerly Police Credit Union – means the Federation can encourage officers to try to put money aside for "life's bumps in the road".
"For many months prior to the outbreak of the Covid-19 virus our Federation has worked with Serve and Protect looking to increase officers' awareness around financial vulnerability, because officers are vulnerable to not having a financial backstop, not saving for the future, not being able to replace or fix a personal car or boiler," Mr Smith said.
"Sadly we are seeing a number of young in service officers struggling financially and coming to the Force Welfare Fund for support.
"Now, working closely with Rob Lovesey, Serve and Protect business development manager, we are getting our student officers to consider saving early in their careers.
"In addition, we wanted to see the scale of the problem across our membership and what awareness people had around their financial setup and what help they knew was available to them, and wanting them to be wary of payday loans."
The survey also showed that 88 per cent of respondents would not be able to cope financially with a change in circumstances, such as job loss, health issues, or divorce and that 58 per cent have considered a career outside of the police to improve their finances.
Of those who responded to the survey, 68 per cent said they would consider using the Hampshire Police Welfare Fund.
Mr Smith added: "This survey, in turn, assisted the direction of our Hampshire Police Force Welfare Fund and to help us understand the need of our colleagues.
"The data uncovered by the report is already shaping what we do and helping the force focus the minds of officers and their future financial wellbeing and resilience.
"Hampshire police officers live and work in one of the most expensive places in the country, and police pay and allowances have not matched the increased cost of living expenses."
Serve and Protect Credit Union chief executive officer Paul Norgrove said thinking about financial resilience for officers is crucial with Covid-19 and other economic impacting factors at play.
"Financial resilience is more important now, in the uncertain climate created by the worldwide Covid-19 pandemic, that it ever has been," he said.
"Our aim is to provide detailed data about the financial resilience of police officers and staff, to help decision-makers allocate funding and resources most effectively.
"Improving financial resilience is at the heart of what we do. We are incredibly proud of the work we are doing with police federations to support the wider police community."