Surrey Police loses first officer to Covid-19
Surrey Police has become the latest force to announce the death of an officer following a positive test for Covid 19.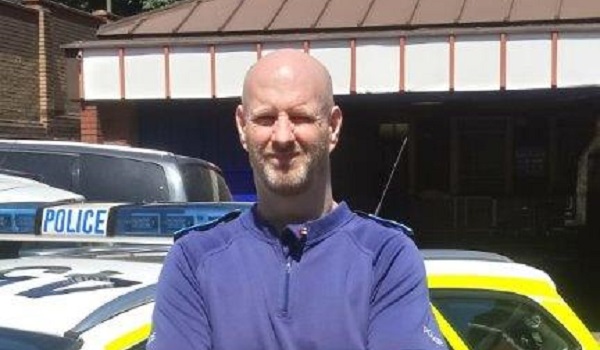 Detention Officer Sean Amey died in hospital on January 24 at the age of 52 and is the first coronavirus-related death in the force.
Chief Constable Gavin Stephens said: "It was with much sadness that we heard that one of our policing family had passed away. Sean was a stalwart of Surrey Police; an absolute credit to this force. He will live on as an inspiration to us of what it means to be a dedicated and compassionate colleague and person.
"This tragic news highlights the incredible bravery of our officers and staff who continue to protect the public and keep our communities safe while knowing the dangers which come with delivering their duties."
Chief Inspector Dave Mitchell, head of custody for the force, said: "Where to start with Sean? He has been part of the fixtures of custody for as long as I can remember, through the good times and the bad. His infectious laugh and loud voice were all part of his character and charm. He had a manner that enabled him to change the outcomes of situations, to calm potentially volatile encounters with some of our more angry customers or to bring a smile to another's face.
"Sean was sensitive and caring and this came through in everything he did. He used his extensive experiences to help others and guide them in how custody works and to help new starters with their own development or to guide colleagues through difficult times.
"He was a point of contact for me in his capacity as Unison representative and helped me get a feel for how staff were feeling or responding to change, which was hard as Sean always saw the positive even when the chips were down.
"Sean was not only a colleague but a friend and a true gent, he will be sorely missed by all that had the pleasure to know him. RIP Sean."
Mr Amey was also a UNISON Rep in Surrey Police Branch. Julie Marshall, Branch Secretary, said: "How do you encapsulate in a few words the essence of a person who has meant so much? Sean served Surrey Police for over 20 years and was known as "Mr Custody". He had been a UNISON rep for over 10 years and was an integral part of the Branch. He was larger than life, big and bold with a heart to match.
"Sean was passionate about his service to the force, and his commitment as a UNISON Rep. His knowledge and enthusiasm knew no bounds. Having been directly involved in a lengthy case which had a significant impact on him, Sean completed a Post Incident Process course to enable him to provide better support for members who found themselves in similar situations.
"He was also our friend and his presence filled our meetings with humour, inimitable banter and plenty of stories about his job and his service and his earlier life in the Royal Navy. We will miss him more than we can say."