Surrey Police deploys baton round to disarm knifeman
Surrey Police has referred itself to the Independent Office for Police Conduct (IOPC) following the discharge of a baton round during an incident in Ewell on Saturday night (June 27).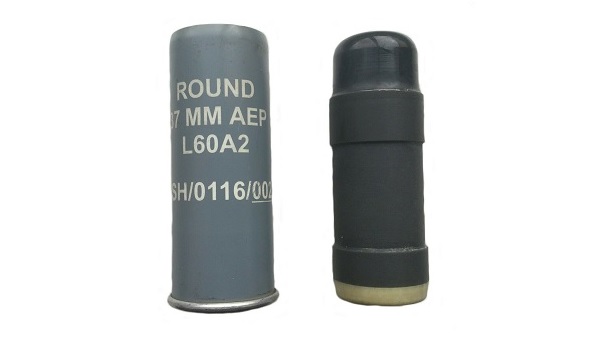 Officers had attended an address in Gatley Avenue following reports of racially aggravated public order and a man threatening to harm others with a knife.
During the incident a baton round was used against the man.
He was taken to hospital as a precaution and later discharged with minor bruising to his stomach. He has since been charged with racially aggravated threatening behaviour. A second man in his thirties was arrested in connection with the same incident by has since been released without charge.
Chief Superintendent Clive Davies, divisional commander for East Surrey said: "Due to the deployment of the baton round, we immediately notified the IOPC and commenced our post-incident procedure. Although the level of injury sustained does not meet the threshold for a mandatory referral, we have chosen to voluntarily refer this to the IOPC for their consideration as we are committed to ensuring our actions are transparent and fully accountable."
Although available to all forces, baton rounds are rarely used on the UK mainland. They were initially developed by the Ministry of Defence in the early 1970s for use during the Troubles in Northern Ireland, but early versions were controversial after a number of people suffered serious injuries as a result of their use.
The latest models are said to be significantly safer. They are most often used by the Police Service of Northern Ireland in public order situations and have been regularly deployed by police departments in the US during recent Black Lives Matter demonstrations.