Surrey Police becomes first force to retain Bitcoin
A force has become the first to confiscate a cryptocurrency and convert it into sterling as a realisable asset.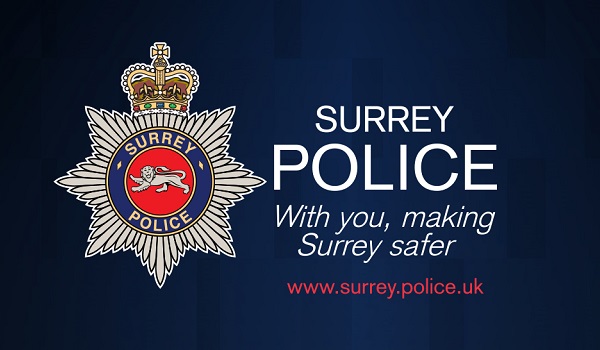 Surrey Police seized more than £1.2 million in Bitcoin after officers began a kidnap investigation in the Virgina Water area of the county.
Members of the public reported seeing a man being bundled into a van outside a house in the wealthy suburb and the man's wife called the police concerned for her husband's safety.
When officers went to the house, they discovered a sophisticated cannabis factory. And when they attended Seregjs Teresko's Cobham home they found £220,575.02, €30,075 and ฿14,040 (Thai baht) in cash.
Teresko returned home the following day but declined to explain what happened. He was arrested on suspicion of drugs offences and money laundering.
A more detailed search of his home uncovered a number of bank and credit cards in different names and counterfeit European identity cards and a large amount of electronic equipment, including a cryptocurrency wallet used to provide access to a Bitcoin account.
Expensive clothes, watches and jewellery were also seized.
Officers discovered a safety deposit box at a high street bank linked to Teresko, which was searched and led to a further seizure of £20,000 in cash, high value jewellery and gold bars.
A successful confiscation hearing on July 19 at Kingston Crown Court found that Teresko, 31, had benefitted from criminal activity to the sum of £2,058,612.65.
The Court ruled that he must forfeit £1,447,935.70 as 'realisable assets', of which £1,246,279.33 was converted from the sum of Bitcoin and the value of other items seized.
While other forces have seized Bitcoins, Surrey Police is the first to successfully apply for a confiscation order and covert the cryptocurrency into sterling.
With the support of the South East Regional Organised Crime Unit (SEROCU), the force made a successful application at Magistrates Court under section 47 of the Proceeds of Crime Act (POCA) to seize the contents of the cryptocurrency wallet should there be any.
From one of the accounts 295 Bitcoins (worth at that point approximately £900,000) were moved into a wallet controlled exclusively by Surrey Police.
The Crown Prosecution Service (CPS) made an application to grant the force legal permission to control and convert (realise) the cryptocurrency.
Teresko must pay an additional £13,150 within three months. A failure to pay this will result in a default sentence of an additional ten years. At the end of the default sentence, if he still owes the money, further assets will be seized.
From what has been seized, £64,472.52 will be paid to the owners of the Virginia Water property to cover the cost of damage caused by the cannabis factory.
Detective Inspector Matthew Durkin, of Surrey Police Economic Crime Unit, said: "It appears Teresko was a member of an organised crime group and Bitcoin was one of the methods he chose to launder criminal assets.
"I hope this sends a clear message to criminals using Bitcoin to fund illegal activities; it's not as anonymous as you think, we are able to trace you and we will prosecute.
"This is a ground-breaking, innovative achievement and we are very pleased to be the first UK police force to have achieved this.
"We were working in unchartered territory and the support of SEROCU, CPS and the National Crime Agency (NCA) has enabled us to set a precedent and pave the way for future cases in Surrey and across the country."
Detective Inspector Rob Bryant, Head of Cyber and eForensics at SEROCU, said: "We were delighted at the outcome and that we were able to support and work with Surrey Police on this case. We know organised criminals are increasingly moving to dark web offending and digital currency to hide their criminal activity. This case is an excellent example of local, regional and national collaboration and the specialist technical support SEROCU can provide in these types of investigations."
Phil Larratt, a manager at the Cyber Operational Support team at the NCA, who assisted Surrey Police with the investigation, said: "This case demonstrates the importance of partnership work across UK law enforcement; the NCA worked closely with Surrey Police and SEROCU, providing tactical advice and practical assistance to one of the UK's first cryptocurrency seizures.
"Although the vast majority of cryptocurrency use is legitimate, we know that the technology is used by criminals to launder significant amounts of criminal property. Notoriously cryptocurrencies are the payment method of choice on the dark web but we are also starting to see more traditional crime groups use the Bitcoin network to store and transfer value.
"As this investigation demonstrates, these assets are not beyond the reach of UK law enforcement and we will work with local, regional and international partners, academia and the private sector to understand and counter the threat posed by the criminal uptake of cryptocurrencies."