Superintendent placed on sex offenders register despite 'never viewing' child abuse image
A senior Metropolitan Police Service (MPS) officer has been handed a community order and placed on the sex offenders register after receiving a child abuse video from her sister.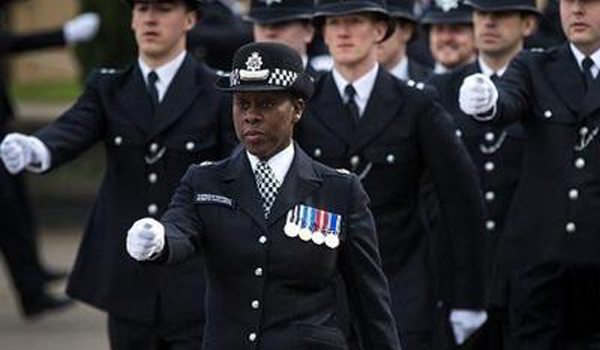 Superintendent Novlett Robyn Williams, 54, was found guilty of possessing the clip but was cleared of corrupt/improper exercise of police powers and privileges by a constable under the Criminal Justice and Courts Act 2015 over failing to report the matter to the police.
Her sister, Jennifer Hodge, was convicted of distributing the indecent video on November 19. Hodge's partner, Dido Massivi, was found guilty of the same offence plus further counts of distributing an indecent image of a child and possession of extreme pornography after more material was found on his phone.
Hodge was sentenced to 100 hours unpaid work while Supt Williams will have to complete 200 hours after the prosecution argued her position as a police officer was an aggravating factor.
Both have been placed on the sex offenders register for five years.
Massivi was sentenced to 18 months' imprisonment suspended for two years to run concurrently on each of the three charges and will be on the register for ten years. He will also undertake 200 hours unpaid work.
Judge Richard Marks said Supt Williams made a grave error of judgment in not reporting the video and said she was unlikely to retain her job.
The court heard that a "disturbing and disgusting" video of a five-year-old girl being abused was sent by Hodge, a former teaching assistant, on February 3, 2018.
Supt Williams denied ever opening the video clip, testimony supported by two expert witnesses, but the prosecution said she would have known what it contained by the thumbnail image and the message.
It was sent via WhatsApp to 17 people with the message: "Sorry I had to send this. So sad.
"This is a very sick person who needs to get life. You can't leave your children with your boyfriend."
Recipients included a female teacher who immediately alerted the police and the following day attended a police station. That evening Hodge and Massivi were arrested.
The court was shown body-worn video of Hodge's arrest and detention in police custody. She was overheard calling Supt Williams and mentioning the video clip.
Supt Williams was interviewed under caution in March 2018 for the offence of possessing the indecent image.
One other person reported receiving the video clip. A MPS spokesperson told Police Professional that inquiries were made into the other 14 recipients, one was arrested and released under police investigation and no further action was taken against the others.
MPS Deputy Assistant Commissioner Matthew Horne (Professionalism) said: "The prosecution called this a 'sad case' and referred to the 'serious errors of judgment' made by those involved. The court heard that Supt Williams has led a distinguished career in policing and previously been commended for her professionalism."
An Independent Office for Police Conduct investigation into the actions of Supt Williams will resume.
The Police Superintendents Association said it will continue to support the officer as she considers an appeal.
A review will now take place into whether Supt Williams should remain on restricted duties.