Suffolk Constabulary to reduce PCSO numbers by 78 per cent
More than 100 police officers will move into Safer Neighbourhood Teams (SNTs) to protect community policing under radical proposals for the workforce in Suffolk.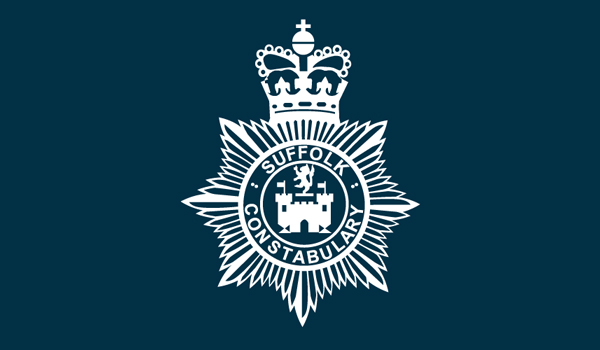 In proposals announced on Tuesday (July 17), Suffolk Constabulary said it plans to move 97 constables and seven sergeants from the centre to neighbourhood roles and decrease the number of police community support officers (PCSOs) to 48. There were 173 PCSOs in 2010.
The plans put 81 full-time equivalent members of staff (all PCSOs) at risk of redundancy.
PCSO vacancies have remained unfilled since 2017 to keep those put at risk of redundancy to a minimum.
The force said it has no plans to further reduce the number of PCSOs, unlike its neighbour Norfolk Constabulary with which it collaborates extensively and where all PCSO roles were scrapped in April this year.
Suffolk Constabulary said: "We recognise there is still an important role for PCSOs to play across Suffolk working with partners, concentrating on problem-solving and intervention on issues such as mental health, young persons and anti-social behaviour. We appreciate that we need to provide a balance in the service we give to communities and residents of Suffolk."
The constabulary says the proposals aim to ensure it "has the ability to respond to the increasing demand it faces, and the public's desire for more visible policing".
It also said that the purpose of these changes is to "provide a proactive policing resource that puts visibility and accessibility at its forefront".
Suffolk police and crime commissioner Tim Passmore said residents had expressed a preference for "as many officers as possible on the front line".
A consultation on the proposals will end on August 31 and a final decision taken on the plans in September for changes to be implemented on October 29, 2018.
However, UNISON, the police staff and PCSO union, criticised the changes, calling them "short-sighted and reckless".
Its national officer for police and justice Ben Priestley said: "PCSOs are not only a reassuring, visible presence in communities, they also gather vital intelligence that prevents crime and protects the public.
"Axing PCSOs means the work they do to tackle crime and anti-social behaviour will either stop altogether, or land on the lap of already overburdened officers and staff.
"Today's announcement is a desperate response to government cuts, which have had a devastating impact on police budgets. These cutbacks are creating a safe haven for criminals and a growing sense of fear and insecurity in communities.
"Suffolk Constabulary needs to urgently reverse this ill-thought-out decision, which would damage the police force and local communities."
The force said affected staff will have the opportunity to apply for one of the new police constable roles and there will also be opportunities to work as call handlers in the control room, as well as detention officers in the police investigation centres, along with a limited number of other vacancies for various roles across the force.
Chief Constable Gareth Wilson added: "Local policing is the bedrock of our service. A major part of the evolution of our policing model is listening to the public and responding to what they tell us, and we appreciate their primary desire is to see as many officers on the frontline as possible.
"What we have also had to do is to look at our increasing demand and adapt the way we work to ensure we provide a service which is fit for Suffolk's future needs.
"Moving more than 100 officers will allow us to be more effective in meeting the challenges we are facing.
"We have had to make some difficult decisions about the composition of our future workforce and the blend of skills and abilities we will require.
"However, we acknowledge the value of PCSOs and are still committed to them continuing to play a key role within communities. Although the balance of our workforce will need to change, PCSOs remain an important part in the provision of a high-quality police service in Suffolk."
Mr Passmore added: "These proposals could see an extra 104 police officers moving into the Safer Neighbourhood Teams from October this year.
"In order to do this some police roles have been civilianised, officers have been moved from central to local teams and regrettably the number of PCSOs will reduce, but the outcome will be more officers will be available for local policing and that's great news for Suffolk."
"The chief constable needs to continually review his plans to ensure they are keeping pace with the pressure the constabulary faces and that is why we're introducing some significant changes to the current policing model.
"I fully endorse these changes, which I am pleased to say increases the number of front line local police officers and as police and crime commissioner, I will be monitoring the impact of this new model to ensure the people of Suffolk are getting the police service they deserve."