Student officers to receive access to Taser
Guidance banning officers still in their first two years of service from using Tasers will be scrapped after a decision by the National Police Chiefs' Council (NPCC).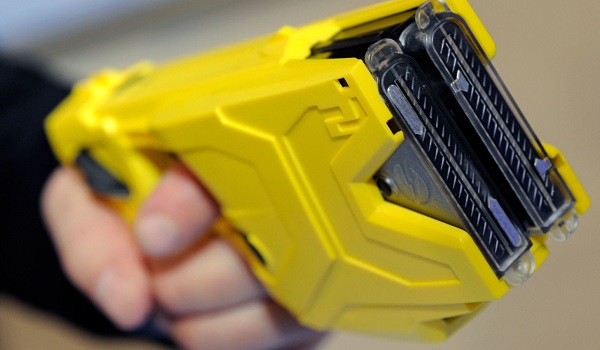 Instead, forces will be allowed to give student officers access to Taser based on local assessments of threat and risk.
The College of Policing is now considering how they might prove the same level of conflict management competence as more experienced officers.
Deputy Assistant Commissioner Lucy D'Orsi, national lead for less lethal weapons, said the NPCC wants to ensure student officers "have the right equipment to keep themselves, suspects and members of the public safe".
Current college guidelines state officers still on probation should not be allowed to carry a Taser.
In 2015, the Independent Police Complaints Commission urged Lancashire Constabulary to adhere more closely to this guidance after a student officer Tasered a girl in Blackpool.
The number of Taser-trained officers in each force would remain a decision for chief constables, and student officers would be able to choose whether they apply for one of the devices.
Ms D'Orsi said: "At present, an officer's suitability to carry Taser is determined by the amount of time someone has been an officer rather than the role they carry out or the skills they have.
"The diversity of our workforce has changed considerably and many of our probationers have professional and life skills from before they started their police career that demonstrates their capability and ability to carry Taser.
"Taser remains an emotive subject but, when compared with other use of force options such as the police baton, it is safer not only for police officers but also for the communities we work hard to protect."
Ché Donald, vice-chair of the Police Federation of England and Wales, said: "We have been repeatedly calling for additional central government funding so that all forces can train and equip their frontline police officers with Taser.
"So, while we welcome news that probationers are to be trained, that alone is pointless if chief officers do not then have the funding needed to buy sufficient numbers of Tasers to allow their officers to carry it."