'Striking parallels' between Mitchell and Worboys' release
The chair of the House of Commons Home Affairs Select Committee (HASC) has called on the Justice Secretary to provide reasoning behind a decision to release a former officer who was jailed for rape.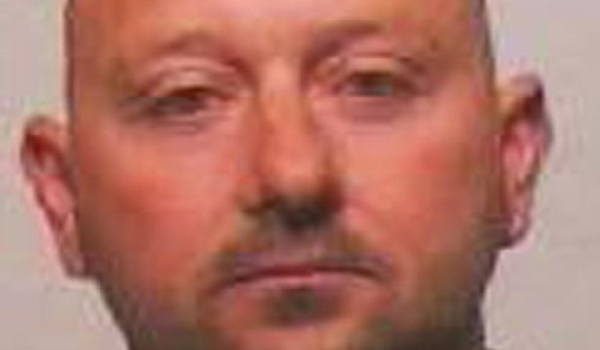 Stephen Mitchell, formally a police constable at Northumbria Police, was handed two life sentences in January 2011 for carrying out sex attacks on vulnerable women he met while on duty.
But he was released little more than seven years into his sentence following an oral hearing in September 2017.
HASC chair Yvette Cooper has told Justice Secretary David Gauke that an "urgent update" is needed on the decision to free Mitchell.
And the Centre for Women's Justice (CWJ) has likened the case to a decision from the Parole Board to release John Worboys last year.
Mitchell's trial heard how he targeted vulnerable victims, including heroin addicts and shoplifters, by offering to help them while they were in custody at Newcastle's Pilgrim Police Station before asking them for sexual favours.
He told one of his victims that if she complained, "no one would believe a junkie".
Also a former soldier, Mitchell was nicknamed "PC Cucumber" by investigating officers for his cold manner.
Sentencing him, High Court Judge Alan Wilkie said the officer "ruthlessly exploited" his victims for his own pleasure.
He also said Mitchell would spend at least seven-and-a-half years in prison before being considered parole but warned that he may not ever be released.
Ms Cooper said: "This case is disturbing and incomprehensible.
"For someone who has committed such appalling crimes and been told that they may not be released for many years, if ever, to then be subject to release on parole after only seven-and-a-half years is just impossible to understand.
"We urgently need to know what the Parole Board's reasons were because to most people this really does not look like justice for victims."
She also called for Mr Gauke to share the progress he has made since the High Court quashed the decision to release Worboys in March to "stop the same things happening all over again".
Director of CWJ Harriet Wistrich added: "There appears to be some striking parallels between this case and the decision by the Parole Board to release John Worboys. He is a serious sexual offender who deliberately targeted many vulnerable women calculating that they would not be believed, he seriously abused a position of trust and he was given a relatively short minimum term prison sentence despite the life terms making him eligible for release by the parole board at this early stage.
"I note the Parole Board made the decision to release Mitchell three months before the Worboys' decision and therefore any lessons that may have been learnt subsequently would not have applied then.
"Questions need to be asked again about the approach taken by psychologists and the Parole Board in relation to calculating and manipulative serial sexual offenders and what sort of training and understanding there is of the particular issues faced by female victims in the criminal justice system."
A spokesperson for the Parole Board said: "Parole Board decisions are solely focused on whether a prisoner would represent a significant risk to the public after release.
"The panel will have carefully looked at a whole range of evidence, including details of the original evidence and any evidence of behaviour change.
"We do that with great care and public safety is our number one priority.