Stricken officer says colleague pulling her from path of oncoming car `saved my life`
A police officer relived in court the moment she thought she was "going to die" as a car that had repeatedly struck her reversed towards her.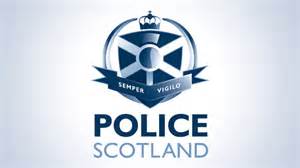 A police officer relived in court the moment she thought she was "going to die" as a car that had repeatedly struck her reversed towards her. Police Constable Deborah Lawson said she believes she would not be here today if her colleague, PC Robert Fitzsimmons, had not pulled her out of the path of the speeding vehicle. Jurors heard how the Police Scotland officer was left in "agony after being knocked to the ground by a car as she attended an incident in Glasgow eight months ago. She suffered four fractures and a punctured lung – and still remains off work. David McLean, 31, and 25-year-old Ryan Gilmour are on trial at the High Court in Edinburgh, where they deny trying to kill two police officers. They are accused of the attempted murder of PCs Lawson and Fitzsimmons by striking them repeatedly with a car on October 23 last year. PC Lawson, 31, told the court she was near the start of her night shift when she and PC Fitzsimmons were called to a report of someone being chased on Banner Drive at about 11.15pm. When they got there, she saw a dark 4×4 vehicle with its headlights on and it started driving towards them in a "hesitant" manner. The officers then approached the driver on foot after he opened the front door, she told the court. He appeared "completely startled" as if he was "thinking about running away", she said. The witness said the driver did not get out of the car and moved to shut the car door, so she tried to take hold of his arm and he began struggling with her. At this point, she said she noticed a second man in the back seat, leaning forward and trying to reach the gear stick. "I could hear him shouting `drive`, just `drive`, several times," she told the court. She told how her colleague discharged his incapacitant spray but it had no effect on the men in the car. With the situation now "escalated", she said she pulled out her handcuffs. It was at this point "the car started reversing back", she said, adding the manoeuvre was "at speed". The officer said she tried to stay upright and described how she had been holding on to part of the car. "The next memory is looking down at my feet and they were being dragged along the ground," she said. She told how she screamed "stop the car" and next remembered "hitting the ground". On the ground, she ended up with her head "literally right next to" one of the front wheels, jurors heard. Asked how she felt at this point by Tim Niven-Smith, prosecuting, she replied: "I thought I was going to die", adding: "I just remember the headlights dazzling and I could hear the engine revving in the car. "I was in agony – all my left side, my arm, my shoulder. I just remember a crunching sound when I went down … I couldn`t breathe properly." PC Lawson recalled hearing her colleague shout her name as she lay "completely dazed" and unable to move. "PC Fitzsimmons grabbed me out the way," she told jurors, saying she believed the car was going to drive over her. "If he didn`t move me, I wouldn`t be here today," she told the jury, saying she believes he moved her out of the path of the car, which then drove off at speed. The officer told the court she suffered a fractured shoulder blade, three fractured ribs, a punctured lung and mental trauma as a result of what happened, and is still signed off work. During questioning by Tony Lenehan, defending Gilmour, the court heard the officer had not picked out the accused in an identification parade carried out in the month after the incident. McLean and Gilmour are alleged to have attempted to murder the two officers by reversing a Nissan Qashqai car towards them and repeatedly hitting them with the vehicle "to the danger of their lives". They also deny further charges including wilfully setting fire to the vehicle and attempting to pervert the course of justice. The trial, expected to last up to eight days, continues.