Stephen Lawrence murder suspect jailed
Jamie Acourt, a "ringleader" in a £4 million conspiracy to supply cannabis resin, has been sentenced to nine years in prison at Kingston Crown Court today (December 7).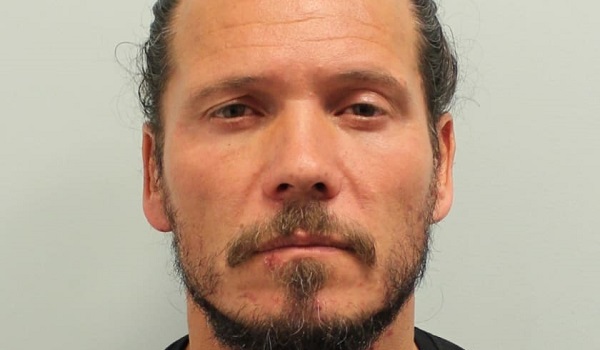 Acourt, 42, pleaded guilty to conspiracy to supply the Class B drug between January 1, 2014 and May 2, 2015 on Thursday (December 6) midway through his trial. 
He was also one of five suspects in the 1998 murder of the black teenager Stephen Lawrence in Eltham, two of whom have since been convicted for that offence. 
The jury at Acourt's trial were told to discount any reference to the murder of Stephen Lawrence and to concentrate solely on the drug offence charges, before he suddenly changed his plea to guilty. 
The investigation was led by the Metropolitan Police Service (MPS) Organised Crime Command and was launched in 2014, with six men convicted for their roles in the conspiracy to transport drugs from Eltham in southeast London to the northeast of England. 
Simultaneous search and arrests warrants were executed at a number of addresses in Northumbria and southeast London by the MPS Special Projects Team and the North East Regional Support Unit on February 1,2016. 
As a result, eight men were arrested on suspicion of conspiracy to supply drugs, and 100kg of cannabis and £40,000 in cash were seized. Five of the men were convicted. 
The investigation found that Acourt was a ringleader in the conspiracy, but he had disappeared to Barcelona, where he was finally arrested by Spanish police on a European Arrest Warrant on May 4 this year. He was charged when he arrived back in the UK on June 6. 
Detective Chief Inspector Mark Bedford of the MPS's Organised Crime Command said: "Today's conviction is the culmination of several years' of complex investigation by Met detectives. Diligent policing work has enabled the team to build a case which has disbanded a drugs network valued around £4 million. Their tenacity has ensured that six members of the drugs network have now faced justice.  
The support provided to our officers by the NCA and the Spanish authorities was invaluable in locating Acourt and extraditing him to the UK and is a great demonstration of how we work with our international partners across international borders to fight crime." 
Steve Reynolds, the NCA's Regional Head of International Operations said: "Jamie Acourt was tracked down to Barcelona following an intensive intelligence-led search operation involving the NCA, the MPS and our law enforcement partners in Spain.
"I'm delighted that today he has been brought to justice. 
"His conviction and sentencing sends out a message that we are relentless in our pursuit of wanted fugitives, we have the international reach to track you down, and no matter where you go you will never be able to stop looking over your shoulder."