Stephen Lawrence murder investigation to become 'inactive' after all lines of enquiry completed
The status of the investigation into the murder of Stephen Lawrence in South London in 1993 is being changed to 'inactive' as all identified lines of enquiry have been completed, the Metropolitan Police Service (MPS) has confirmed.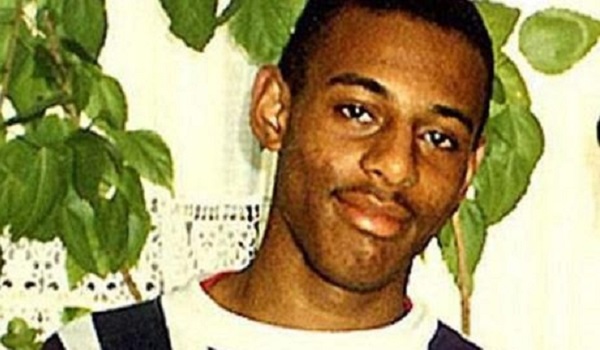 Mr Lawrence was 18 when he was murdered during an unprovoked racist attack on April 22, 1993. He was with his friend Duwayne Brooks when he was attacked by a group of men on Well Hall Road in Eltham.
An initial investigation by the Metropolitan Police identified five suspects, who were each arrested by officers and questioned about their involvement in the murder. Following an identification parade, Neil Acourt and Luke Knight were charged with murder but these charges were discontinued at court.
However, in September 1994, the family of Mr Lawrence mounted a private prosecution against the original five suspects in the case. Two years later, in April 1996, Luke Knight, Neil Acourt and Gary Dobson were acquitted when key evidence was declared inadmissible by the judge at the Central Criminal Court. The cases against Jamie Acourt and David Norris were also discontinued.
The coronial inquest into the death of Mr Lawrence was held in February 1997. The jury returned a verdict of unlawful killing, citing his death was as a result of an unprovoked, racist attack by five white youths. The five suspects were each compelled to attend the inquest, but did not answer any questions.
The same year, an investigation by the then Police Complaints Authority, undertaken by Kent Police, revealed there were weaknesses and lost opportunities in the original police investigation.
Later that year, the then Home Secretary Jack Straw ordered a public inquiry to be headed by former High Court Judge Sir William McPherson. The inquiry was tasked with scrutinising the police investigation and culture at the MPS. All five suspects were compelled to give evidence during this inquiry.
The McPherson report was published in February 1999. It accused the MPS of being institutionally racist and made 70 recommendations. This included a recommendation that the Government should scrap the legal principle preventing a suspect being tried twice for the same crime.
In 2005 the then Government ruled that the double jeopardy rule would be scrapped, allowing police and the Crown Prosecution Service to consider a second trial in Stephen's murder investigation.
In the summer of 2006, a team of investigators at the MPS begin to re-examine forensic evidence seized following the murder of Stephen. Four years later, in the summer of 2010, officers conducting the forensic review consulted with the Crown Prosecution Service following a breakthrough. In September 2010, two suspects, Gary Dobson and David Norris, were charged with murder. This was only made possible due to a change in the law which scrapped the double jeopardy principle preventing Dobson from being tried twice for Stephen's murder. In November 2011, both Dobson and Norris stood trial and were found guilty of murder in January 2012 following a six-week trial. Both were sentenced to life imprisonment.
Following the convictions, the investigation then progressed to a new investigative phase in 2013 with Detective Chief Inspector Chris Le Pere taking over as the lead officer in January 2014.
At that time officers undertook the substantial task of an investigative review of all the material in the case, including previous forensic examinations and results.
Working with colleagues at Eurofins Forensic Services, officers identified opportunities for further forensic work that they were able to explore with DNA technology, which had not previously been available. A significant volume of forensic re-testing was carried out on more than 50 exhibits recovered at the crime scene on the night of the murder. These included Stephen's clothing and personal effects as well as items from the core suspects.
Through this work, officers were able to obtain a DNA profile of a woman, taken from a bag strap discarded at the scene of Stephen's murder.
A public appeal for information was made in September 2016 to identify the woman, a potential witness in the case, with officers having already begun a DNA screening process.
As part of that appeal, officers also asked for help on two other matters. The first to identify a man wearing a jacket with a distinctive ' V' shaped emblem, seen on the evening of Stephen's murder in the vicinity of Well Hall Road. The second, to appeal for a man who had called Crimewatch in April 2013 saying he had information about the attack to call again.
The appeal generated more than 40 lines of enquiry for the investigation team to work through. Despite exhaustive efforts, officers were unable to trace the individuals.
In April 2018, to commemorate 25 years since Stephen's murder, the MPS issued a further public appeal for anyone with information about what happened to Stephen on the night he was murdered to come forward, and took part in the documentary "Stephen: A Murder That Changed A Nation", which also broadcast that month.
At that time the MPS advised Stephen's family that without any new information we were at a stage where we were working on last lines of the enquiry. However, following the publicity around the anniversary of Stephen's death we received new information which needed to be thoroughly investigated.
Since 2014, the team has taken more than 240 new witness statements, conducted a mass screening of over 360 women to identify the woman's DNA profile extracted from the bag strap, created more than 1,880 documents and messages and raised over 1,580 actions to work through using a range of overt and covert tactics to eliminate information or identify further potential evidence that could lead to further convictions.
Despite the efforts of the investigation team, those enquiries have now come to an end and the MPS has been unable to take the case any further.
Announcing the change in status, MPS Commissioner Dame Cressida Dick said: "This was an appalling racist murder and I am sad that we have been unable to secure further convictions for Stephen, his family and friends. I, and the senior investigator in charge of the case, Chris Le Pere, have met with Baroness Lawrence and Mr Lawrence and fully explained the work the team have been doing, and why we are now at this stage.
"The investigation has now moved to an 'inactive' phase, but I have given Stephen's family the assurance that we will continue to deal with any new information that comes to light.
"The investigation into Stephen's murder will also be periodically reviewed for any further investigative opportunities which may arise, for example with advances in technology."
"We were able to secure two convictions following a determined investigation in 2012 but it is well known that other suspects were also involved in the events which unfolded that night and it is deeply frustrating that we have been unable to bring them to justice.
"As a result of ceaseless campaigning for justice by Stephen's parents, profound changes have happened in policing, the law and wider society. I pay tribute to them for their courage and achievements. And today my thoughts are with them and all Stephen's loved ones."
This case will now be managed by officers within the Special Casework Team, Central Specialist Crime, and any new information that does come into us will be fully reviewed. The case will also be subject to review every two years to see if we can identify any new investigative opportunities with potential advances in forensics. Two officers from the investigation will be relocated to the Special Casework Team with their knowledge of the case.