'Stephen Lawrence moment' needed after Sarah Everard murder, Parliament told
A law change has been demanded in Parliament to ensure public safety following the kidnap, rape and murder of Sarah Everard by a serving police officer.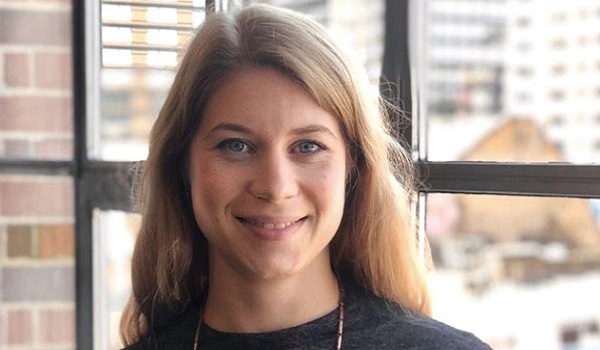 A statutory judge-led inquiry is also being sought to learn lessons from the death of the 33-year-old, similar to that held into the racist killing of black teenager Stephen Lawrence.
The calls came as peers continued their line-by-line scrutiny of the Police, Crime, Sentencing and Courts Bill that contains a wide-ranging raft of measures aimed at overhauling the criminal justice system.
Wayne Couzens, a Metropolitan Police Service (MPS) firearms officer, used his warrant card and handcuffs to snatch the marketing executive off the street, using Covid lockdown rules to make a false arrest.
He was sentenced to spend the rest of his life behind bars in September.
It subsequently emerged the 48-year-old was known as "the rapist" in his previous job at the Civil Nuclear Constabulary because he made female colleagues feel so uncomfortable.
He had also previously been accused of indecent exposure, including just days before Ms Everard's murder.
The horrific case has shaken public trust and shone a spotlight on the culture within the police and the behaviour of some officers.
One of the changes proposed to the Bill would prevent an arresting officer making a detained person enter a vehicle or premises other than a police station unless at least one other constable is present.
Labour former shadow attorney general Baroness Chakrabarti said: "This clear and simple change to our law must be better for the safety of all citizens and constables alike."
A further amendment to legislation would require the setting up of a statutory far-reaching inquiry into the tragedy, headed by a serving or retired senior female judge, encompassing the vetting and organisation of policing, the prevention of violence against women and the investigation and prosecution of misogynistic crimes.
Pointing to the inquiry led by retired judge Sir William Macpherson following the murder of Stephen Lawrence in 1993, which described the MPS as "institutionally racist", Ms Chakrabarti said: "Nothing short of a Lawrence moment will do."
Leading lawyer and independent crossbencher Lord Carlile of Berriew, who has five daughters, said: "There needs to be a solution to the fear that now exists among young women about lone male police officers."
He added: "It's the duty of us in both Houses of Parliament to take the appropriate steps to demonstrate to the world at large that Sarah Everard did not die in vain and other women will be protected from such events, so far as is possible."
Liberal Democrat peer Lord Paddick, a former deputy assistant commissioner in the MPS, said: "This is something akin to the sort of issues and public trust and confidence around racism that came out of the tragic death of Stephen Lawrence.
"This is the equivalent situation we are facing here in terms of misogyny and violence against women and girls and it's absolutely appropriate that we have a similar inquiry to the Macpherson inquiry to deal with that."
Home Office minister Baroness Williams of Trafford said: "It is imperative that Sarah's family and the public understand how a police officer was able to commit such a terrible crime so that we can stop it from ever happening again and restore that trust and confidence."
She said a non-statutory inquiry had been announced into the circumstances around Ms Everard's murder and highlighted the "critical need to provide reassurance to the public at pace".
Police forces were expected to comply with the review and the Home Secretary had been clear she would convert it into a statutory inquiry if needed, the minister told peers.