Stay focused by looking at the cloud
Using cloud services will free-up the emergency services to focus on their core public safety missions, says John Rennie.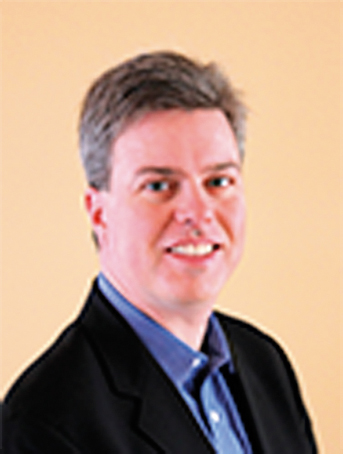 Using cloud services will free-up the emergency services to focus on their core public safety missions, says John Rennie.
There is a lot of discussion in public safety circles about cloud services.
Many of these discussions centre on cost, flexibility and security. Another point that often comes out in discussions is that there is a need for underlying trust.
It is hard for many public safety agencies, which have little experience with 'the cloud', to believe that a remote cloud solution can be as available as a local system that they can own and touch. I have had several conversations with people in public safety about the cloud – some people are for it, and invariably, some are against it. But interestingly, all share common concerns.
While both camps, for and against, often share concerns about cloud applications' availability and security, I think it is arguable that cloud-based technology typically provides higher availability and security than an affordable on-premise solution.
Cloud computing offers built-in availability and security features, such as redundant system components, offsite data backup, system monitoring, data encryption, network intrusion detection, 24×7 video monitoring, biometric physical access control and criminal justice services compliance, to name but a few.
But here I would like to discuss the cloud from a different perspective. This stems from a revelation that came out of a recent educational session I presented at the national NENA (National Emergency Number Association) conference in Denver, US: "Cloud solutions can free your organisation to focus on its mission and goals."
For public safety organisations, this can be a critical and life-altering realisation.
For example, it is stating the obvious but the mission of fire departments is to put out fires quickly and safely. To achieve this mission requires training, equipment and a supporting physical and IT infrastructure.
But that is where the distractions start creeping in.
Selecting, installing, and maintaining IT infrastructure is a complex task, requiring the skills and experience of specialists whose mission is not to put out fires, but rather, to provide state-of-the-art availability, virus protection and speed.
The underlying truth is public safety organisations do not have unlimited resources and budgets. 'State-of-the-art' is simply unaffordable and unattainable for most in-house IT teams.
But more importantly, time and resources spent on IT infrastructure is time and resources not spent on the public safety core mission.
I would advocate that the way for public safety to get its focus back is to start looking in the cloud.
Offloading the IT mission to cloud service providers will free-up police, fire departments, emergency medical services and emergency call centres to focus on their core public safety missions, instead of spending valuable resources and time thinking about how to manage and maintain IT applications.
John Rennie is general manager, Public Safety Global Business Unit, at NICE Systems. He has overseen audio and video projects for public safety agencies serving some of the world's largest cities as well as notable federal agencies such as the Federal Aviation Administration. Previously, he was vice-president of NICE Systems' Public Safety Research and Development team in the UK.