Staffordshire Police under investigation over dealings with London Bridge terrorist
Staffordshire Police is to be investigated over its handling of London Bridge terrorist Usman Kahn to determine whether more could have been done to prevent him carrying out his attack.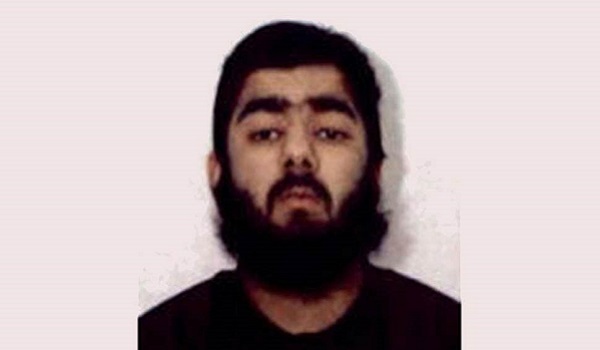 Khan murdered 23-year-old Saskia Jones and 25-year-old Jack Merritt and injured three other people during a knife rampage at a prisoner rehabilitation event at London Bridge's Fishmongers' Hall. He was tackled by members of the public, including ex-offenders, from the conference before he was shot dead by police.
The Independent Office for Police Conduct (IOPC) received a referral from Staffordshire Police last week in respect of its contact with Khan, who grew up in the force area and was living in Stafford at the time of the attack on November 29.
Khan was released from prison on licence in December 2018, having served half of a 16-year prison sentence he received for terror offences in February 2012.
He had been arrested as part of a nine-member al Qaeda plot to blow up the London Stock Exchange. He was initially given an indeterminate jail sentence, which was later reduced to 16 years on appeal, and he was released last year after convincing the authorities that he had been de-radicalised.
The IOPC investigation will examine the police role in managing Khan after he was released.
Sal Naseem, IOPC director of London, said: "Last week we received a referral from Staffordshire Police relating to its contact with Usman Khan prior to his death. After we requested and received further information from the force, we concluded that a separate independent investigation should be conducted. This investigation is still in its very early stages."
The new investigation will run concurrently with a separate investigation into the fatal shooting of Khan. The IOPC is in the process of gathering "a large number" of witness statements, physical evidence, CCTV and body-worn video from the officers involved.
Mr Naseem added: "Our investigation, which began immediately after the incident, is examining the circumstances of the fatal shooting and the actions and decisions including the use of lethal force, of the officers involved in the police response.
"The IOPC has a duty to investigate fatal police shootings and it is important to stress that no individual police officers are under investigation. All officers involved are being treated as witnesses. We are working closely with the police to ensure our investigations do not hinder their ability to conduct their inquiries into this attack."