Staffordshire officers offered app-based mental health support
Officers and staff at Staffordshire Police have a new way to access mental health support after the force expanded access to an NHS-backed workplace wellbeing app.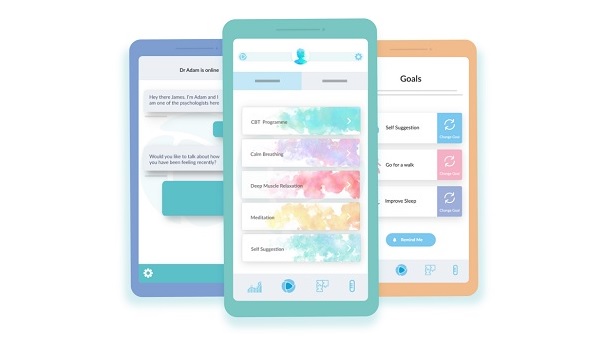 With the numbers of officers experiencing difficulties with mental health increasing annually, Thrive: Mental Wellbeing provides access to a range of evidence-based tools designed to improve wellbeing and build resilience to common stresses and anxieties.
It uses clinically effective techniques including cognitive behavioural therapy (CBT), guided meditation, deep muscle relaxation exercises, as well as access to an in-app chat service with trained therapists.
The app was created in 2012 by consultant psychiatrist Dr Andres Fonseca and consultant clinical psychologist Dr Adam Huxley, in response to their first-hand experience of traditional support services being overwhelmed by the ever-growing mental health crisis in the UK.
Dr Fonseca said: "The pandemic has had a huge impact on all our emergency services, and police forces have been put under huge amounts of pressure trying to support their communities during a unique situation. This naturally has an impact on officers' mental health and we're so pleased our service has been able to help them.
"The mental health crisis in the UK is a societal problem, and it is up to everyone – both public health services and employers – to do what they can to make sure everyone can get the care they need freely.
"Providing mental health services through employers like the Police increases capacity in the NHS to help those who may not be able to access such support and ultimately, help more people live happier lives."
The app is a confidential tool that can be accessed at any time, completely separate from work with no individual data being fed back. It was adopted by the force last month after a successful two-week trial, which followed a recommendation by Police Constable Claire Bond, who used the app previously to manage work-related stress and anxiety and suggested it be introduced across the force.
PC Bond said: "I'd never come across anxiety and such stresses before and didn't really understand why I was feeling like I was. They provided me with Thrive: Mental Wellbeing.
"I downloaded it and I still use it every day in order to manage stress and anxiety, and keep me aware of my overall mental health. Thrive is like a calmness in the madness of the storm – I know I can go there and communicate how I feel, and access the right exercises for me."
"We need to start finding ways as a force to assist in improving people's mental health and wellbeing – not just within Staffordshire, but nationally too.
"The negative effect on police staff and police officers' mental health over the last few months has left me personally worried that people aren't recognising when they need to ask for help or aren't managing stresses in their life – and we can't let it go on and get worse.
"Thrive can be used in the workplace and out, and allows people to manage their own mental health, set their own goals and speak to trained therapists who can signpost the user to charities and occupational health for further support."