Staff association 'deeply troubled' by decision to prosecute officer
The Police Superintendents' Association (PSA) is to seek an urgent review of the decision to prosecute a chief inspector who was accused of shoulder barging a colleague at a networking event in London.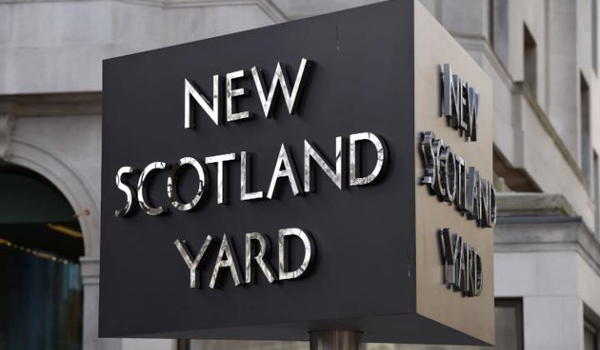 Chief Inspector Andrew Johnstone, who has qualified for promotion to superintendent, was accused of assaulting Chief Inspector Penny Mills at a senior officers' leadership workshop at New Scotland Yard.
Chief Insp Mills did not realise she had been assaulted at the time and was uninjured.
The allegation was made after another senior officer informed her about Chief Insp Johnstone's 'deliberate' actions. He denied the charge saying any apparent jostling was accidental.
Chairman of the bench at Westminster Magistrates Court, Richard Blake, questioned whether the prosecution would have been brought if it had happened in a tea room or at a bus station, and whether it was appropriate to bring this prosecution.
The one-day trial on Friday, September 28 heard that Chief Insp Mills had previously complained about her colleague when he was her line manager, allegations Chief Insp Johnstone said were malicious and vexatious.
The incident on January 17 led to an investigation by the Metropolitan Police Service's Directorate of Professional Standards and Chief Insp Johnstone was interviewed under caution in March and charged of assault by postal requisition notice in July.
PSA Professional Standards Co-ordinator Victor Marshall said: "We are deeply troubled that this case was ever considered for referral to the Crown Prosecution Service by the Metropolitan Police Service, let alone brought to trial.
"Andy Johnstone is a dedicated police officer with an unblemished 30-year career who is awaiting a well-deserved promotion. This case has caused considerable distress to him and his family.
"The Association will be seeking an urgent review as to why this case was brought and it is hoped that the MPS will now immediately conclude this matter."
Chief Insp Johnstone's duty restrictions will now be reviewed.