Speeding up evolution
Paul Kennedy proposes a shortcut to digital transformation and makes the case for urgently taking advantage of the available opportunities.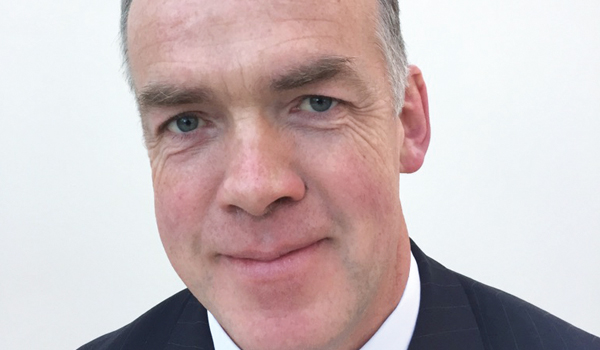 Policing in 2018 will differ so much from the policing of the past, with a far greater level of complexity, speed of occurrences and the nature of crime itself. Austerity is a very real, live challenge to policing, but arguably it masks many of the other challenges. The principle changes affecting policing in my view are: •The shift from traditional crimes, like burglary, to hidden crimes, such as modern slavery and child sexual exploitation; •Crimes in private places and those crossing international boundaries. There has been a significant emergence of internet-based crime; •Complexity within communities; •The needs and expectation of victims in which victims are often offenders with multiple needs; and •The need to do more with less. I believe it is a fair argument to make that policing is now struggling to meet the demands of this rapidly changing world of ours and, as we know, that change never stops. So what can policing do in 2018 to cope and how can we ensure that policing in the UK continues to be seen as one of the best in the world? The objective surely must be to stay true to Peelian principles by preventing and detecting crime, keeping our communities safe and in particular the most vulnerable. I am quite sure there is no 'silver bullet' answer, but I do believe that 2018 could be quite pivotal in transforming our style of policing to meet these changing demands and in readiness for tomorrow's challenges. I also believe that the required transformation will only happen with the proper exploitation of technologies and our willingness to leave the door wide open to innovation. I will come back to the latter point in a moment. So here are a few areas where I think change can and will happen over the course of 2018 and beyond. Digital transformation The first is a shift towards the digital transformation of policing services. We need a coherent national digital strategy for policing, which takes the best of what the technology industry has to offer. I often hear the argument that we need to move to the cloud because it is tomorrow's technology. No way is it tomorrow's, it is here right now. Cloud is now embedded in many sectors and although it might not be well known, it also exists in the police service. I argue that policing cannot wait to 'put our ducks in a row'. Yes, the digital policing approach needs to evolve, but not to the extent that we stifle the brilliant appetite by police forces to innovate – to try to test new technologies and not to be afraid of occasionally getting it wrong. So, policing should embrace the shift towards cloud computing and interact with the widest possible group of technology suppliers. Police forces do not need to wait until legacy contracts expire but then can develop hybrid cloud models or even go for a fully-managed secure service, which will free up those precious ICT resources in force. For those police forces uncertain about which path to take or where to start, I would highlight that there are proven methodologies out there and digital platforms that have delivered real transformation and efficiencies for other organisations in both the public and private sectors. I should also emphasise that digital transformation relies on far more than investment in a digital platform – it is more about high-quality leadership, refined processes with much more automation and a change of culture that looks at public/victim care in a much improved way compared to the past. Data The second shift will be a greater focus on data. Data is the power supply to policing and it is often held in differing systems and the subject of crime or managerial analysis. We are governed by MoPI (Management of Police Information) guidelines about how we need to manage that information. The public relies on policing to manage huge amounts of personal data, often sensitive in nature, and when we get it wrong the public understandably loses confidence (eg, DVDs of child witnesses becoming lost – and yes, it still happens).