Specialist rape courts to boost support for victims
Three specialist rape courts are to be set up in England as part of a pilot scheme designed to improve dismal conviction rates for serious sexual offences.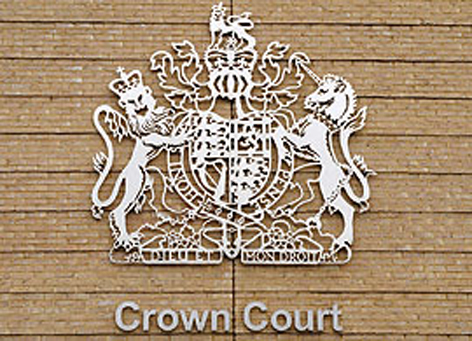 All court staff, police and prosecutors working on serious sex offence cases in the three pilot courts will receive specialist trauma training, the Government said, while independent sexual violence advisers (ISVAs) will also be made available to victims.
The scheme will be rolled out in Leeds, Newcastle and Snaresbrook Crown Courts, which will each have a dedicated courtroom for dealing with rape cases, while the rest of the building deals with other offences.
Learning from the pilot schemes will be used to complement ongoing efforts to tackle the backlog in court cases and increase the volume and speed of cases going through the system.
It follows a recommendation made by inspectors and the Justice Select Committee for specialist courts to be set up to deal with sexual violence cases. Crown Courts in Leeds, Newcastle and Snaresbrook in London have been chosen as they are currently dealing with a higher-than-average number of sex offence cases.
The courtrooms will also be equipped with new video technology and be able to take advantage of the rapid roll-out of pre-recorded cross-examination for victims of rape. This spares victims, subject to a successful application to the court, the stress of giving evidence during a live trial and has already been introduced at 37 courts.
Deputy Prime Minister, Lord Chancellor and Secretary of State for Justice, Dominic Raab said: "Rape convictions are up two thirds over the last year and cases are being completed five weeks quicker. But we are restless to go further, and these pilots will focus on improving support for victims, tackling the backlog and reducing delays.
"We're also rolling out pre-recorded evidence faster, recruiting 1000 sexual violence advisors, developing a 24/7 helpline and improving collaboration between police and prosecutors to ensure victims get the justice they deserve."
Alongside this, the Government is continuing to roll out Operation Soteria, a new approach to investigating rape that focuses on the suspects not the victims.
It involves academics working with police forces to examine their handling of rape cases and make recommendations for operational changes. It is already in action in five police force areas and will soon be rolled out to a further 14 forces by March 2023. By June 2023, these trials will lead to a new national operating model available to all police forces to better investigate and prosecute rape cases.
Home Secretary Priti Patel said: "Rape is an abhorrent crime and I want to see a transformation in the way these investigations are handled to make sure that all victims have the best support possible throughout the entire process.
"By making police investigations less intrusive and putting victims at the forefront, we can improve the way in which the police handle these cases, so that the brave victims who come forward are not let down, and the criminals responsible are put behind bars."
Five police forces have also completed a pilot scheme where rape victims received replacement phones if they needed to be examined for longer than 24 hours. Work is ongoing to reduce intrusive requests for phones and for third party records such as therapy notes.
The Attorney General's office has published new guidelines and a public consultation has been launched on police requests for third party materials today. This will look at understanding why the police request the information they do, as well as ensuring that all requests are necessary, proportionate, and timely.
Attorney General Suella Braverman said: "The huge programme of joint working between the Crown Prosecution Service (CPS) and police shows some encouraging green shoots of improvement – the number of suspects charged by the CPS is increasing and the time it takes for the CPS to reach a charging decision is down, securing justice for more rape victims, faster. I've also updated my Disclosure Guidelines to further protect victims' privacy. We won't rest until public confidence in the criminal justice system is restored."
The most recent CPS figures show tentative progress in obtaining justice for rape victims. Data from October 1 to December 31, 2021, showed a 4.6 per cent increase in the volume of suspects being charged with rape – 550 in total, up from 526 the previous quarter. The number of rape convictions also increased from 407 to 467 during that time.
However, there were just 1,557 rape prosecutions in the 12-month period for 2020/21, down from 4,643 for 2015/16 and Home Office figures released in April showed that the lowest charging rate of all offences continues to be for rape, with just 1.3 per cent of 67,125 offences recorded by police in 2021 leading to a prosecution.
Meanwhile, the latest Criminal Justice System Delivery Data Dashboards are published today as part of a transparency drive.
They include information on the time taken for cases to be investigated by the police, for someone to be charged, and for the case to be completed at court. The data can be broken down on a national or regional level, including by local police forces, CPS area as well as Local Criminal Justice Boards. The dashboard also includes information on victim engagement.
An online victim survey has also been launched today to find out directly from victims what support services they need. The feedback from this will help draw up the future of victim support.
Victims' Commissioner Dame Vera Baird QC said she had "championed the idea of Specialist Rape courts" and hopes this may be a first small step in that direction.
"A specialist court has the potential to make a big difference to the court experience of victims of rape," said Dame Vera. "As Lady Dorrian outlined in her review of how rape should be dealt with in the Scottish courts, a specialist court would include, experienced judges, only counsel who have a 'ticket' to deal with serious sexual offences, the default way of giving evidence being via pre-recorded evidence in chief and cross-examination of the victim (referred to as section 28), trauma-informed training for all involved which should be delivered by the sexual violence charity sector, ISVA support and additionally I would add police who have been through the Project Soteria training process which focuses them appropriately on investigating the defendant.
"This pilot is will not include many of these elements but it may be that it can be built on until it comes nearer to doing so."
Dame Vera added: "I also welcome the second data-dashboard published today which is a comprehensive and useful tool. I would urge government to add two further categories of data. First the full conviction/acquittal rate and data for rape. CPS figures show all cases that were flagged as a rape case as convictions for rape even if the rape charge has been dropped and the conviction is of a lesser charge. Rape prosecutions and convictions are still hopelessly low, half what they were before the CPS made their disastrous decision only to charge cases they think they are certain to win.
"Secondly, though data on the CPS and police victims right to review is collected it is not published. The victims right to review scheme gives most victims a right of appeal where the police or CPS decide not to charge or pursue a prosecution. These decisions to drop a case are described as 'devastating; by victims to whom it has happened and in the interests of transparency and accountability those who seek a review and the outcomes should be added to the dashboard.
"I am not sure what there is to consult on about third party material, though the Government has announced a consultation today. Victims' representatives have consistently made clear to government how much of a problem this is as have criminal justice inspectorates and now the Information Commissioner. I would recommend legislation to embed a clear framework in one place, free legal representation for victims where their right to privacy is brought into play and therapeutic privilege so that only a court can order a victim's therapeutic record be disclosed.
"As by far the majority of victims of rape never report or otherwise engage with the criminal justice system it is vital that support services are adequately funded to ensure that anyone who wants or needs support can access it."