Special forces called into assist police with oil tanker 'hijacking'
Hampshire Constabulary has taken seven people into custody after requesting assistance from the Armed Forces to take control of an oil tanker which had allegedly been hijacked by stowaways.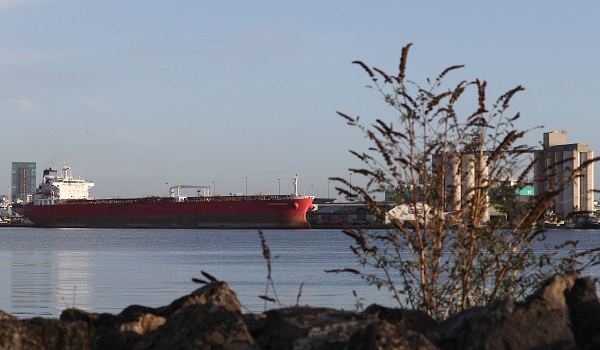 The force said concerns had first been raised about the welfare of the crew of the Nave Andromeda at just after 10am on Sunday (October 25) when the vehicle was approximately six miles from the coast of the Isle of Wight.
The vessel had been travelling in the direction of Southampton, having sailed from Lagos in Nigeria.
It was reported that a number of stowaways were on board, and they had made threats towards members of the crew. After a stand-off lasting nearly ten hours, Hampshire Constabulary is understood to have requested military assistance to resolve the situation.
The Ministry of Defence said: "In response to a police request, the Defence Secretary and Home Secretary authorised Armed Forces personnel to board a ship in the English Channel to safeguard life and secure a ship that was subject to suspected hijacking.
"Armed Forces have gained control of the ship and seven individuals have been detained. Police investigations will now continue."
The raid is believed to have been carried out by members of the Special Boat Service (SBS), who simultaneously boarded the tanker from sea and air. It took them just nine minutes to take control of the vessel.
Hampshire Constabulary said all 22 members of the Nave Andromeda's crew were safe and well.
Speaking shortly after the raid, Home Secretary Priti Patel said: "We are thankful for the quick and decisive action of our police and armed forces who were able to bring this situation under control, guaranteeing the safety of all those on board."