Special Constables join the British Transport Police Federation
Special Constables volunteering with British Transport Police (BTP) are set to be the first in England and Wales to be represented by the Police Federation.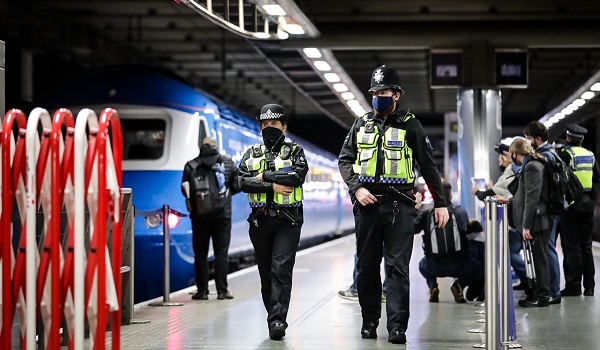 The British Transport Police Federation will begin welcoming Specials as members from later this month after delegates voted to extend membership at a meeting last September.
BTP has 302 Special Constables who last year (2020) volunteered 100,702 hours.
Chair of BTP Federation, Nigel Goodband, said: "BTP's Special Constables are extremely committed to supporting our members, dedicating many thousands of hours of their time each year. Throughout the coronavirus pandemic their work has been even more visible and crucial. Specials face the same dangers and challenges as our members and should have access to the same representation, protection and support."
Ben Clifford, BTP's Special Constabulary chief officer, added: "I'm delighted that our Special Constables are now eligible to become members of the BTP Federation. As fully warranted officers, facing the risks and challenges associated with frontline policing, it's welcome that they will be able to access the wellbeing support and benefits of the Federation.
"Our Specials work hard to support the force's regular police officers to serve the public and do so on a voluntary basis, so it's good news that the force have been able to support their membership."
Rachael Etebar, Director of People and Culture from BTP, said: "Our Special Officers volunteer thousands of hours each year to keep the travelling public safe. We wanted to recognise and thank them for their volunteering by enabling them to access the support and representation of the BTP Police Federation."