Special constable helps save football legend's life
The Thames Valley Police special constable who saved Glenn Hoddle's life on Saturday (October 27) insists that he is "no hero" and was just using his police first-aid training.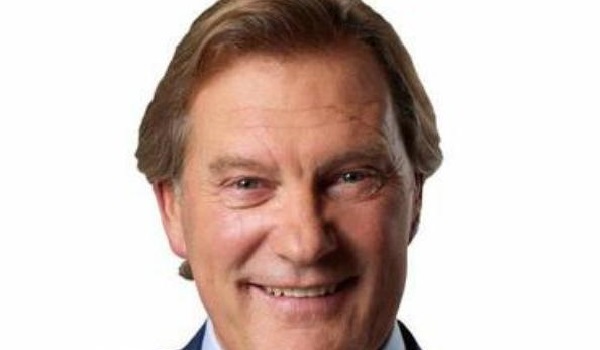 Special Constable Simon Daniels, 47, who works as a sound engineer for BT Sport, was in the studio when the football legend suddenly suffered a heart attack. 
Mr Daniels used CPR and a defibrillator on Mr Hoddle before paramedics arrived and said that his police training had just "kicked in". 
He said: "I'm not a hero, I was just doing what I was trained for. 
"I was just trying to preserve life. It didn't really cross my mind that it was Glenn Hoddle." 
Former football star and pundit Robbie Savage, who was in the East London studio when Mr Daniels rushed into action, tweeted on Sunday (October 28): "Simon you were a hero to us all yesterday, will never forget it." 
Fellow pundit and former England midfielder Paul Ince wrote: "Worst experience of my life. Praying for the gaffer and his family. Huge thanks to all the crew (at BT Sport) and especially Simon who performed a miraculous job today." 
Mr Daniels himself wrote on Twitter: "I'd just like to thank the public, Police & broadcasting colleagues I work with and the football community for all the kind messages I've received today. 
"All our thoughts must be with Glenn and his family at this time and wish him a speedy recovery." 
Mr Daniels did not realise that it was Glenn Hoddle who had collapsed when he automatically responded to save his life, checking Mr Hoddle's breathing and circulation before commencing treatment. 
Mr Hoddle, 61, was seen as the player of his generation by many, and as well as a legendary playing career at Tottenham Hotspur and Monaco among other clubs and 53 England caps, he went on to a successful career in football management, culminating in managing his country. 
Mr Hoddle's spokesperson said on Saturday: "Glenn and his family would like to publicly thank the BT Sport staff that treated him immediately on set following his collapse." 
Mr Hoddle remains in a serious condition, but is "continuing to respond well to treatment."