South Yorkshire Police 'outstanding' at tackling crime and protecting vulnerable people
South Yorkshire Police has been praised for its "high level of performance in a challenging policing environment" following the latest inspection by His Majesty's Inspectorate of Constabulary and Fire and Rescue Services (HMICFRS).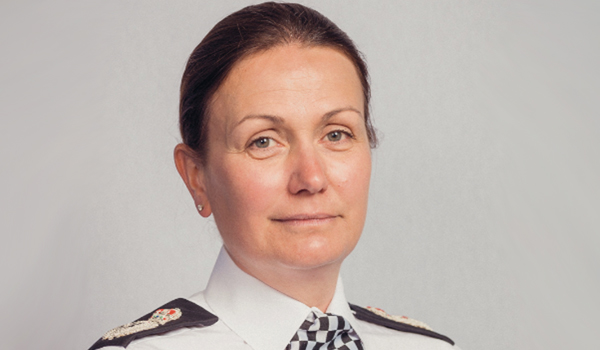 The force was rated 'outstanding' at preventing crime and anti-social behaviour, protecting vulnerable people and operating efficiently.
In particular it has "achieved remarkable results" in safeguarding domestic abuse victims, said the inspectorate.
It was also found to be 'good' in five areas and 'adequate' in one other area.
Just six years after South Yorkshire Police was under 'special measures', Chief Constable Lauren Poultney said the inspection confirms that the force is now "delivering a tangibly better service to the public year on year".
The force was rated 'good' at recording data about crime, investigating crime, engaging with the public and treating them with fairness and respect,  managing offenders and suspects, and developing a positive workforce.
However, the inspectorate found it was only adequate at responding to the public.
HMICFRS said the force' has comprehensive governance in place to assure the quality of its investigations, and has invested in the learning and continuous professional development of its investigators.
The force's approach to working with partner organisations and charities was also found to be "extremely positive".
"In every area across South Yorkshire, they work jointly to achieve the same common goal of reducing crime and anti-social behaviour and protecting vulnerable people," said HMICFRS. "This is achieved through good sharing of information, joint plans and close working to put these plans in place".
His Majesty's Inspector of Constabulary Roy Wilsher praised South Yorkshire Police as an "ambitious force" that has made progress over the years through hard work.
He said: "I congratulate South Yorkshire Police on its performance in keeping people safe and reducing crime.
"I have graded the force as outstanding in three areas of policing, reflecting its high level of performance in a challenging policing environment.
"We found the force's focus on vulnerable people to be strong in every area we inspected. It has achieved remarkable results in its approach to domestic abuse victims, keeping them safe, investigating their crimes and achieving good outcomes in court. Its work to safeguard children is also highly effective.
"The force's success in reducing crime and anti-social behaviour through neighbourhood teams, working with partner organisations, is excellent. It makes early interventions to stop many incidents escalating into more serious crimes.
"However, the force needs to continue to improve its initial response to incidents to provide a consistently good service.
"This is an ambitious force that we have seen progress over the years, and it is now achieving some outstanding grades through the hard work of its officers and staff.
Mr Wilsher said he will continue to work closely with the force to monitor its progress.
The chief constable said she was "absolutely delighted" to see South Yorkshire Police recognised so positively by HMICFRS.
"This is the latest of six years of significant improvement and shows that we are delivering a tangibly better service to the public year on year," said Ms Poultney.
"Only six years ago, South Yorkshire Police was under special measures in an urgent move to drive up performance. We lacked direction and because of this we were letting down the public, particularly the most vulnerable in society.
"Now, with a clear strategy which is deemed as outstanding, we are leading the way in protecting vulnerable people and preventing crime and anti-social behaviour.
"We now have a problem-solving approach through every element of the force as we focus on securing long term sustainable solutions rather than repeatedly servicing the symptoms. This means we have fewer repeat victims and we create capacity within the workforce to focus on those who need us most."
She added: "This progress is testament to the relentless hard work and dedication of those within South Yorkshire Police either as officers, staff or volunteers and to those who have supported us throughout as members of our communities, stakeholders or critical friends. I want to take this opportunity to say thank you to each of you.
"It is in all of our best interest to have an excellent police force and I'm pleased that we are recognised as being well on our way to achieving this.
"However, I can assure you there will be no complacency and we have ambitions to improve even further. I know today's report will not reflect the experiences of everyone and we know there is more to do particularly given the financial challenges ahead.
"The value for money we are now able to provide and our detailed understanding of demand and resourcing means we can effectively prioritise and ensure we are there for those who need us, when they need us."