South Yorkshire and Humberside go live with partner problem solving system
South Yorkshire Police and Humberside Police are the first forces to go live with the CONNECT Partner Problem Solving System.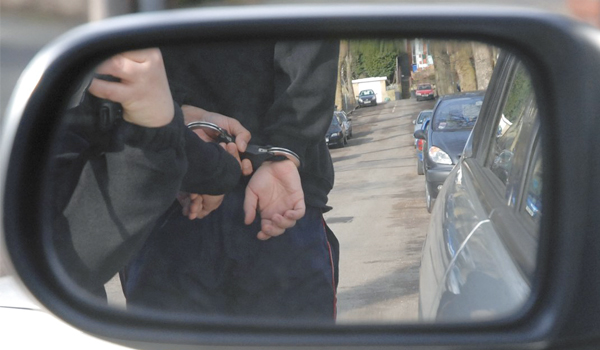 CONNECT Partner, the core IT system used by 16 forces and known nationally as CONNECT PSP, has officially launched in two areas in Northern England as part of a pilot being run by the Problem Solving and Demand Reduction Programme.
The IT platform, which went live last month, allows partners to access the police CONNECT system to share intelligence and actions in the joint management of cases.
The system will now be used by officers in South Yorkshire to work with their partners in the Barnsley Safer Neighbourhood Service, and Humberside Police to offer a bespoke police only operation across East Riding. Grimsby Integrated Offender Management services will also be using the system in the coming months to proactively manage victims, offenders and locations.
Superintendent Colin McFarlane, Project Lead for the Problem Solving and Demand Reduction Programme, said: "The CONNECT Partner project will enable us to work more cohesively with our partners to identify prevention and early intervention opportunities. It will also improve the services and responses we provide and introduce opportunities for targeted activity to increase community safety.
"By testing the pilot project within South Yorkshire and Humberside we will be able to understand the benefits the joint police and partner system could contribute to reducing demand and assist in connecting and embedding good practice at local, regional and national levels."
The CONNECT Partner project was commissioned as a workstream under the Problem Solving and Demand Reduction programme, to improve data sharing and utilise developments in technology to create sustainable solutions to respond to increasing demands across public services.
The programme, which was established in late 2017 following a successful Police Transformation Fund bid and is being run by South Yorkshire Police on behalf of all police forces in the UK, is a three-year programme of work that aims to embed problem-solving as a core discipline across the police at a local, regional and national level.
In addition to the CONNECT Partner pilot, the programme, which will conclude in March 2020, is also leading a number of other workstreams to share good practice and entrench problem-solving as a core principle in policing.
These workstreams include the creation of a national Knowledge Hub platform to share problem-solving best practice and the creation of learning and development guidance and standards frameworks to assist in embedding prevention and problem-solving across police partners, among others.