Some tutor constables 'lack necessary skills', PFEW survey finds
The quality of training and support provided to some newly qualified student officers is being negatively impacted by a lack of support for tutor constables, a survey conducted by the Police Federation of England and Wales (PFEW) has found.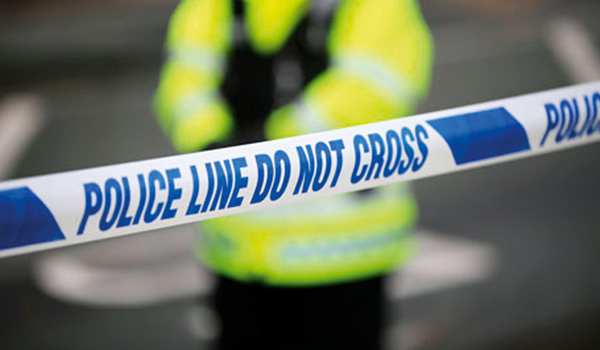 The role of a tutor constable is to take student officers out for their first shifts after they have competed their initial training. They aim to ensure the students attend a wide variety of jobs and are competent in the role before being allowed to patrol independently.
However, many respondents to the Tutor Constable Support Survey, published today (October 5) said that the training they received was not always sufficient and that, as a result, some of those appointed as tutor constables did not have the necessary skills to fulfil the role.
The vast majority of respondents (79 per cent) said that tutors in their force did not go through a formal selection process before taking up the role. In some cases, the role is simply delegated to the most experienced officers on a shift.
The survey noted: "this lack of formal process meant that officers who did not necessarily wish to become a tutor found themselves in this role and that, because of this, may be less invested in the success of the new officer."
In addition it added: "Many officers who were young in service were applying for this role, seemingly due to a shortage in officers interested in this role. A number of respondents also noted that this sometimes meant officers who had not long completed their own probation were taking up a tutor role."
This was a particular concern for those officers without a degree who were assigned to student officers completing degree programmes who felt they were not fully equipped to deal with them.
Respondents also expressed concerns over workload, including paperwork, and time constraints. As a result of the uplift of 20,000 new officers, some tutor constables are tutoring students on a back-to-back basis and risk becoming fatigued.
While College of Policing guidelines suggest tutor constables should work with students on a one-to-one basis, the survey found that in the majority of forces it was higher and in some cases, as high as four-to-one and likely to increase further as a result of the uplift.
Tutor constables work with their students for around 12 weeks but once this has ended, they remain responsible for providing them with support and guidance throughout their three-year probationary period. This means they face a  growing workload as the number of students they mentor increases.
Although the majority of forces offered formal training to new tutors, this varied enormously between forces with a quarter of respondents saying training lasted one day or less, 38 per cent undergoing training lasting between four and five days and at least one force providing a course lasting 10 days.
Only one third of forces included in the survey provided any formal qualification for tutor constables – something many respondents indicated they would like to see introduced.
More than half of forces were found to offer no financial incentives to tutor constables, despite the significant demands such roles placed on their times. For those forces that did, the amounts paid varied from £100 to £300 per student.
Other respondents said that the lack of officers willing to take over the tutor role meant there was a negative impact on the promotion opportunities for those that did so.
PFEW professional development lead Dave Bamber commented: "We are deeply concerned about the lack of support and training for tutor constables and the negative impact this can have on both student officers, tutors, and ultimately members of the public.
"It is basically just one big mess and is an ineffective way for forces to get the best out of their workforce to protect the public. How are the new recruits going to learn and be ready to go out on the beat if the time invested in their development is divided between four in some cases?
"This is unsustainable and puts additional pressure on colleagues who are already under immense strain.
"We appreciate work is being conducted by key stakeholders involved in the uplift programme to try and fix these problems, but it simply doesn't go far enough, nor is it timely enough to make a real difference to the current intakes.
"The Federation has a seat in these discussions and will be pressing for the system to be urgently overhauled to better support all officers. We strongly suggest tutor constables should be substantive in rank and role as well as suitably trained and accredited. They should also be volunteers for the role and given time to develop and to perform the task appropriately."