Social media taunts could see surge in gang violence
The national chair of the Police Federation of England and Wales (PFEW) has warned that social media sites "have been a breeding ground" for gangs to taunt each other during the lockdown and that this could lead to a surge in violence once restrictions are lifted.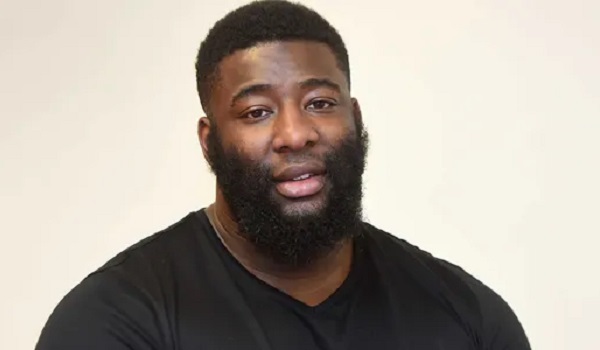 John Apter told Sky News that although crime levels in England and Wales have fallen by more than a quarter during the pandemic, tensions between rival gangs could lead to a significant rise in violence in the weeks to come.
"We are very much aware of the pressure cooker that has developed when it comes to gang members who want to create mayhem when this lockdown is eased," he said.
"My real genuine fear is that some scores are going to be settled and that will mean more people being hurt or, god forbid, being murdered on our streets."
"Social media platforms have been a breeding ground for individuals to bait each other during this crisis and that's potentially a recipe for disaster because when the unlock does start to happen then those gangs will want to come together to settle scores."
Mr Apter's concerns have been echoed by leading academics. Criminologist Craig Pinkey, director of Solve: The Centre for Youth Violence and Conflict, said some gangs were exploiting apps like Houseparty and Snapchat to intimidate their rivals.
"What we have seen recently during the pandemic is a rise in which young people are engaging in violent conversations and conflicts on social media platforms," he said.
Professor Simon Harding, the director of the National Centre for Gang Research (NCGR) at the University of West London, added: "Young people have spent weeks now on social media and phones involved in gang activity while their parents have no idea.
"They will have been making enemies and causing problems, which you would normally see dealt with on the streets, but instead it is all building up. Often, they will be completely unaware that they have crossed someone else, but those tensions will certainly not be forgotten."
Professor Harding previously said many drug dealers had followed social distancing rules, turning to social media, "drive-by sales" or letterbox drops to avoid infection, while others were dressing as joggers or using fake NHS ID badges.
"While some dealers have heeded government advice to stay at home, others have continued as normal while encroaching on rival patches, or stealing their drug customers," he said. "Once restrictions lift we are going to see the repercussions of recent online activity played out on the streets with a big upsurge in street violence as gang members seek revenge and make a public show of punishing those who have crossed them.
"It is extremely worrying for young people caught up in this activity in towns and cities all across the UK."
Figures released by the National Police Chiefs' Council (NPCC) showed police recorded crime, excluding fraud, was down by a quarter in the four weeks to May 10, compared with the same period last year, including a 30 per cent fall in serious assault and personal robbery.
Many forces are taking advantage of the lull in activity to pro-actively target those most likely to be involved in criminal activity in the future.
Earlier this week, the Metropolitan Police Service announced that officers were visiting many of London's most prolific violent offenders in a bid to stop crime rising once the lockdown ends.
Assistant Commissioner Nick Ephgrave said police had identified about 1,000 people across London who they believe were "predisposed to be involved in violent offending of one type or another".
The 1,000 offenders will each be visited twice by officers over the coming weeks to give them "the opportunity to engage in diversionary activities", he said, adding: "Here is an opportunity for them to reset their lives potentially."
The force has also located 250 'micro hotspots' that have seen high levels of street violence and robbery, which will be targeted with bursts of police activity at random times.
But Merseyside Police Chief Constable Andy Cooke, the NPCC lead for crime operations, said organised crime groups (OCGs) had continued to operate throughout the lockdown, carrying out shootings and gang murders.
Asked about a potential spike when restrictions are lifted, he said: "Will there be a big increase at the end of it? I think that presupposes they have been staying indoors, which they haven't.
"Criminals are criminals. Particularly gangs and OCGs have continued the business, perhaps in slightly different ways. But if they want to settle a dispute, I think they have done it. So, I don't expect to see a massive increase in relation to firearms discharges or similar at the end of this. I think it will just be as previous."