Smarter crisis management
According to Juniper Research, the mobile, online and digital market intelligence specialist, there will be 38 billion Internet of Things (IoT) devices in the world by 2020.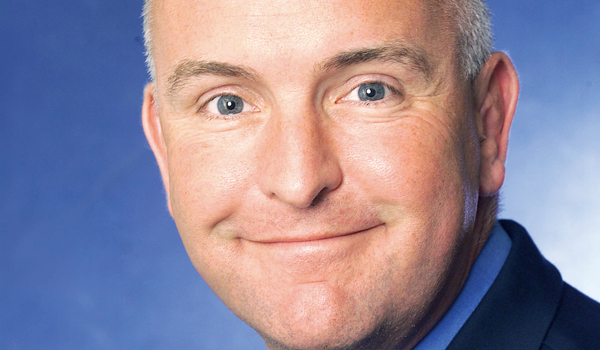 According to Juniper Research, the mobile, online and digital market intelligence specialist, there will be 38 billion Internet of Things (IoT) devices in the world by 2020.
IoT is often described as a consumer proposition – think smart thermostats and fridges – however, the industrial IoT market will play a greater role in improving public safety and efficiency.
For example, IoT can automate communications and improve emergency responses by pre-empting a crisis before it causes serious damage.
The power of multi-modal, two-way communication
Critical communications platforms are already deployed by many businesses, local authorities and national governments around the world to warn and advise people in the event of a crisis. These incidents can range from sourcing a relevantly-skilled IT technician to repair a broken server, to engaging with the public and coordinating emergency service responses during a terror threat.
Central to the success of critical communications platforms are two key functions. The first is the capability to deliver messages using a variety of different methods – this is known as multi-modal communications. No communications channel can ever be 100 per cent reliable, 100 per cent of the time, so multi-modality ensures that whatever communications platform someone is using, they get the message. This can include email, SMS, VoIP (Voice over Internet Protocol) calls, social media alerts and mobile app notifications, amongst many others.
Multi-modality ensures that it is easier to receive a message. Two-way communication makes it simpler to confirm a response. In a critical emergency every second counts, so emergency services can use communications platforms to create and deliver bespoke templates that require a simple push of a button to respond to. In doing so, the level of response to critical notifications can increase significantly and emergency services can coordinate staff in near real time.
For instance, if a threat to public safety occurred in central London, police and ambulance services could send a notification to all staff in the vicinity to request their attendance at the scene. The message could have the option to reply with "I am available in the area", or "I am not available", with one-button press, allowing the emergency services to build a clear picture of who is available within minutes and have a detailed understanding of where best to deploy resources.
Combined, multi-modality and two-way communications transform critical communications from an incident alerting platform into a communications tool where emergency services, such as the police, can respond smarter and faster. In situations where multi-modal communications and response templates are deployed together, response rates to messages can increase from around 20 per cent of recipients to more than 90 per cent.
What does this have to do with IoT?
Combining data from IoT devices with a critical communications platform offers a new emergency alerting platform for automated decision-making and sophisticated communications.
This provides the ability to add context to critical alerts, connecting the right people to physical devices, at the right time, to take the appropriate action. IoT also enables physical devices to respond to situations and act accordingly. For example, if a security alarm was raised at the Houses of Parliament, it could automatically lock the internal doors and send a notification to the police to attend the scene immediately.
IoT – 'things' thinking for themselves
The most effective way to take action during a critical event is often not people communicating with other people.
An increasing number of devices connected to the internet rely on embedded intelligence to communicate critical information. These devices not only provide constant monitoring services, but also have the ability to apply real time control as needed.
In many cases, these automated, intelligent devices can respond faster than a human; an example is an automatic