Smart communications
Next generation broadband voice and data services are set to transform the emergency services' contact centres into the 'nerve centre' of every response.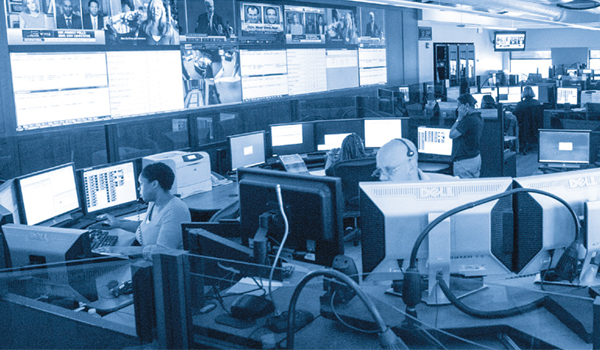 Next generation broadband voice and data services are set to transform the emergency services' contact centres into the 'nerve centre' of every response.
A new report published in the US sets out a vision for the future of public safety agencies where devices, people and places are "all interconnected in an interoperable, secure, real-time, location-defined environment with multimedia-based interactive communications".
Produced by the US Association of Public-Safety Communications Officials (APCO), it highlights how from the "current ability of the public to stream services over multiple screens and devices, to the complex, and compelling, world of cognitive-enabled services, broadband is already having an impact on public safety communications".
While the report, Broadband implications for the PSAP (public safety answering point): Analysing the future of emergency communications, is about the use of broadband technology in the US, the implications, possibilities and uses of the technology are especially relevant to the UK's blue-light services – particularly with the new Emergency Services Network (ESN) on the horizon.
The ESN, being provided by EE, utilising its 4G LTE (long-term evolution) national network, will give 'next generation' broadband voice and data services to all UK emergency services.
EE says its 4G network will significantly improve the efficiency of the emergency services by giving them access to the type of data and applications that have benefited private businesses in recent years.
LTE offers unrivalled broadband capabilities for applications such as body-worn video streaming, digital imaging, automatic vehicle location, computer-assisted dispatch, mobile and command centre apps and video surveillance apps, such as facial recognition.
"As broadband transforms communications technology outside of public safety, it also impacts emergency communications," says the report, which is the result of research by the APCO's 'Project 43', launched last April to examine the impact of broadband on public safety.
The APCO says the technical implications of broadband are profound and the broadband-driven future "promises new opportunities for public safety communications professionals to vastly improve the efficiency and effectiveness of emergency response".
Command and control centres will be "making a large leap from decades-old, legacy technology to current technologies enjoyed by consumers", says the APCO – "from video, to hosted and cloud-based services, data analytics and cognitive technologies (that can analyse and interpret a wide variety of data), the opportunities for broadband technology to enable a more effective and efficient emergency response are significant".
"GIS (geographic information systems) technology enabled a new way of mapping and tracking incidents and responders. Now, with broadband-enabled technologies and GIS-based, real-time location capabilities at the fingertips of smartphone users, there is a push towards more defined, comprehensive location technologies," adds the report.
"High-definition video streams are becoming available to PSAPs and responders, as well as other local governmental agencies and authorities from multiple sources, and in some cases in real-time. Social media and mobile apps are also already impacting how PSAPs and responders communicate and receive information."
These IP-based technologies are capable of sending an array of information to the control room, which the report says in the future will become a "nerve centre", managing data-rich communications via broadband technology with callers and first responders.
Whether processing initial calls, texts and multimedia feeds, or making use of multiple 'smart' resources, the report says the emergency services contact centres will be "truly the nerve centre of every response".
From routine calls to major events, the contact centre will represent not only the first link in the response chain, but the "critical hub through which all communications flow from start to fini