Sixth consecutive annual fall in drug seizures revealed
Seizures of Class A and B drugs across England and Wales in the past year dropped to their lowest level since 2004, according to the latest Home Office figures.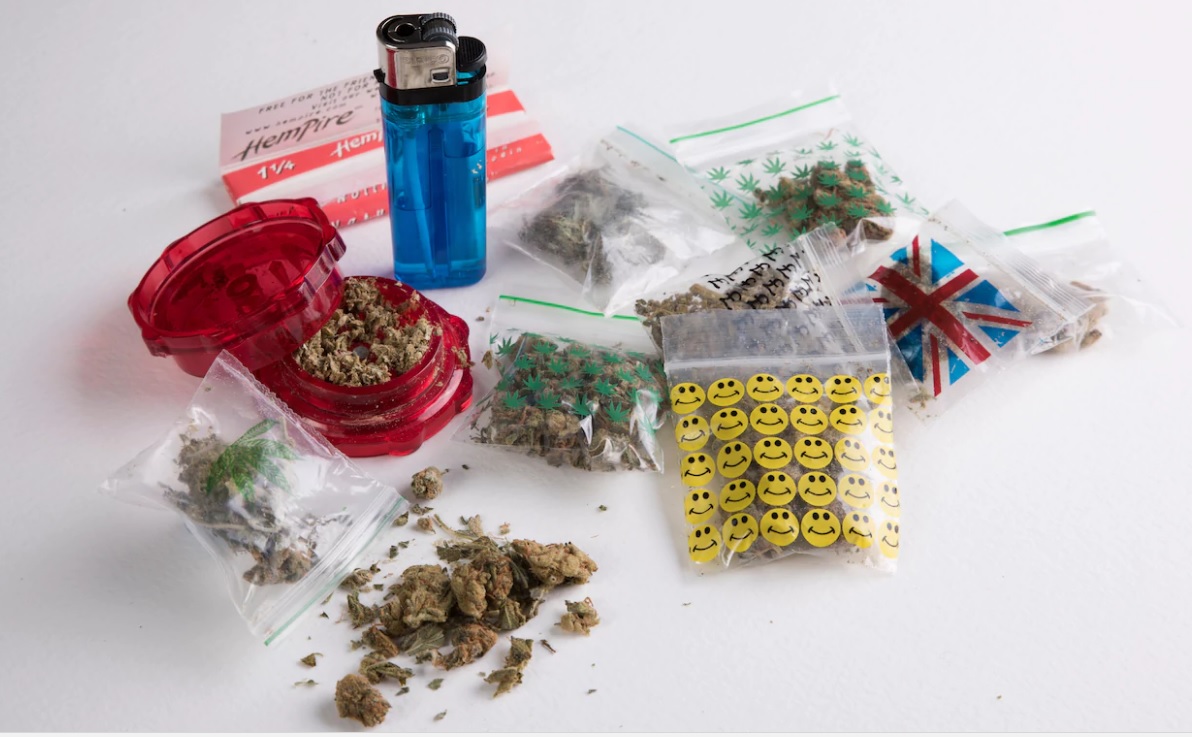 However, cannabis seizures have more than doubled. Seizures of herbal cannabis rose by 142 per cent to 28.6 tonnes last year – the second highest amount in nine years – cannabis resin seizures were up by 33 per cent to almost eight tonnes and plant seizures rose by ten per cent to 352,000. 
Cannabis accounted for 95 per cent of Class B seizures in 2017/18. The bulk was seized by Border Force officers – rising from 8.4 tonnes to 25.6 tonnes – which the Home Office report attributed to an overall rise in the average quantity per seizure rather than one or two big captures, although police forces made the greater number of seizures. 
Overall, Class B drug seizures dropped by two per cent compared to the previous year, down from 104,300 to 102,721, while Class A drug seizures fell by one per cent over the same period, from 29,807 to 29,441. 
Cocaine accounted for 52 per cent of all Class A drug seizures, up two per cent from 14,892 in 2016/17 to 15,257 in 2017/18. 
However, the amount of cocaine seized in the same period fell by 39 per cent, from 5,516kg to 3,359 kg.  
Class C drug seizures rose by one per cent from 5,016 to 5,088. 
Overall, drug seizures by police forces and the Border Force dropped by two per cent on the previous year.  
For the first time, figures for New Psychoactive Substances (NPS) have been included, with 1,523 seizures in the past year.  
The latest figures are revealed in the Seizures of Drugs in England and Wales for the financial year ending 2018, published last week, and compile drug statistics for 44 forces, including British Transport Police and the Border Force.  
The Border Force seized 94 per cent of all anabolic steroids, 92 per cent of cannabis resin, 89 per cent of herbal cannabis, 68 per cent of ecstasy and 79 per cent of cocaine seized.  
Benzodiazepines were the most commonly seized Class C drug with 1,986 seizures, up two per cent on 2016/17. However, there was a 66 per cent fall in seizures of anabolic steroids in the past year, from 5.2 million to 1.7 million doses. 
The 1,523 NPS seizures were made up of 858 of synthetic cannabinoids, with other NPS accounting for 448 seizures, NPS powders 135 seizures and nitrous oxide 96 confiscations. 
Simon Kempton, the Police Federation of England and Wales' lead on operational policing and Drugs, expressed no surprise about the latest figures. 
"It is no coincidence that we have lost nearly 22,000 police officers since 2010 – it's a simple fact that you just can't do more with less," he said.
"Along with a pinch on resources against a background of austerity, drugs squads have been disbanded, and those that are still operational are having to multi-task and focus on other things as well such as different organised crime gangs.
"Chief constables have had to re-evaluate their resources and choose where to put their boots on the ground."  
He added that this could be the reason why there has been a rise in seizures of some types of Class A drugs, while seizures of Class B drugs have fallen. 
Regarding NPS seizures, Mr Kempton said: "These are substances which were previously described as legal highs but have now been outlawed, and with drugs like Spice, we have seen instances where these are not only blighting our towns but being smuggled into prisons.  
"I suspect this is the tip of the iceberg and I would expect these numbers to rise next year. 
"Society, law makers and law enforcers need to take a hard look at this problem because as these latest figures show, it's not going away any time soon. 
"There may be some shift in the popularity of certain types of drugs from year to year, but as we have seen, criminals are happy to exploit the gaps in the market and are bringing new substances out all the time."