Six years jail for police officer 'mastermind' of drugs gang
A police officer inspired by a fictional TV character who led a secret double life as head of a drugs gang "badly let down" his colleagues, a judge has said.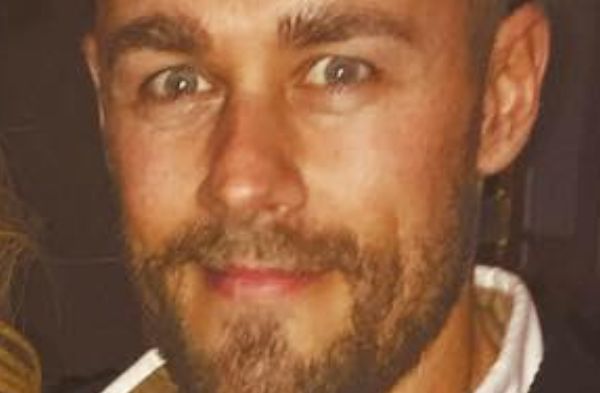 A police officer inspired by a fictional TV character who led a secret double life as head of a drugs gang "badly let down" his colleagues, a judge has said. Judge Suzanne Goodard spoke out as she jailed the gang, masterminded by Police Constable Daniel Aimson, for a total of 25 years. PC Aimson, who was handed a prison term of six years and four months, posed at cannabis farms in Leigh, Wigan, with a t-shirt depicting the TV character Walter White's alter-ego 'Heisenberg' – a teacher who lives a clandestine existence as a drugs lord in hit show Breaking Bad. The 36-year-old officer was suspected of copying storylines from the series to set up two cannabis farms. In Breaking Bad, chemistry teacher White – played by Bryan Cranston – starts making crystal meth with an ex pupil to fund his cancer treatment. PC Aimson started to grow cannabis after he was injured in three separate road accidents while serving with Greater Manchester Police (GMP). He was in a wheelchair for three months after one crash and grew resentful at the way senior colleagues treated him, Manchester Crown Court heard. PC Aimson used a driving licence he had confiscated from a motorist to rent two homes which he turned into cannabis factories. Prosecutor Owen Edwards said the officer, who was sacked in February by the force, "revelled" in his secret double life and was plotting to expand when colleagues were tipped off. Mr Edwards said: "He was seen on his own CCTV to wear a T-shirt depicting the lead character in Breaking Bad… a respectable chemistry teacher who becomes a successful drug dealer." In raids, 166 cannabis plants worth £84,500 were seized. More than £22,500 in cash was found at the home PC Aimson shared with wife Rachel. PC Aimson, who joined GMP in 2002, earlier admitted conspiracy to produce cannabis and misconduct in public office. Sentencing him, Judge Suzanne Goddard said "You let down the hard working officers of Greater Manchester Police very badly when you took on this serious criminal enterprise." She said it was "difficult to see the link between mental health issues and your decision to organise this conspiracy in the way you did". Seven other men, aged 24 to 52, including PC Aimson's brother-in-law Richard Grady, 31, were jailed for varying terms totaling nearly 19 years. A Proceeds of Crime act hearing will be held in February next year. After the hearing, Deputy Chief Constable Ian Pilling said: "The group jailed today was actively involved in large-scale cannabis production, and we were able to seize it before it ended up on our streets. "Aimson, who was a police constable at the time, abused his position and the trust placed in him as a police officer for criminal gains. "GMP expects the very highest standards of all its officers and staff. They should be honest and act with integrity and should not compromise or abuse their position. "We are appalled by the actions of this officer, who has allowed his greed to get the better of him." Police killer Stefano Brizzi "lived out an episode" of the US drama serial when he committed one of the most gruesome murders of a serving officer in policing history last year. The former bank worker killed Police Constable Gordon Semple by strangling him at a sex party before cutting up his body and dissolving parts in an acid bath – all inspired by Breaking Bad.